CheckingPlan is an intelligent platform for the management of services guaranteeing the productivity and traceability of company processes.
The powerful professional platform CheckingPlan, which is part of Cuatroochenta's products and services offering following the acquisition of Asintec, meets the needs of multiple sectors seeking to optimise the management of tasks, both for personnel mobility and Time Management Products (TMP) in office environments. The platform was initially launched as Cleantec in 2003 and then, with the switch to cloud technology, became CheckingPlan, a software made up of three environments: BackOffice, Frontend, and integration with the Internet of Things (IoT).
Frontend is the worker interface, which can be accessed through the app and/or from a desktop in an office environment and which interacts with IoT through sound systems and peripherals. In this environment, users start the tasks, manage the check-lists associated with the tasks, and finish the activity, which culminates in the generation of automated reports.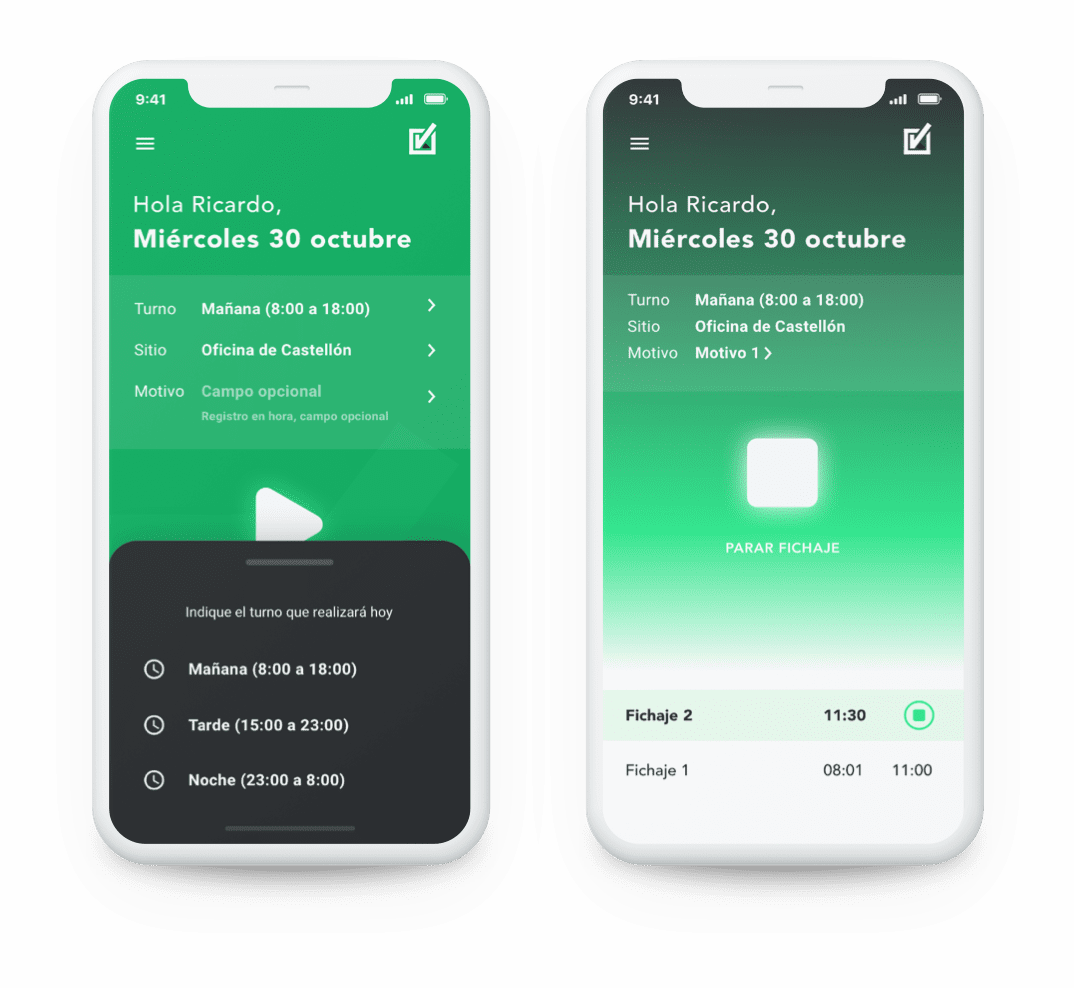 The project is parameterised from the BackOffice in the cloud: the tasks are determined, the frequency with which they must be carried out, the assigned personnel, the protocols and the related checklists. In addition, the BackOffice is the environment in which KPIs are monitored, and contributes to business intelligence thanks to the efficient recording and traceability of information and the automatic generation of reports.
The general premise of CheckingPlan is to record information at the exact time and place in which it is generated, which leads the platform to integrate with different mobility devices and IoT sensors: AI and WiFi people-counting cameras, presence clocks, sensors or other hardware, GPS and zone anchors inside buildings. The result is immediate, real-time performance and monitoring.
The CheckingPlan functionalities span processes, people and the efficient recording of information generated by the activity of the company. Its sectoral approach and 100% flexible parameterisation allows customisation of the platform for each client and each project, so its versatility ranges from the management of real estate assets to road maintenance, waste collection through cleaning management, maintenance and security in hospitals, educational centres, train stations, airports, hotels and shopping centres, among other applications.
CheckingPlan functionalities
PROCESSES
People-counting cameras and indoor/outdoor location of assets and people.

Field solutions, field app for task development.

Advanced structuring of assets, inventory.

Map viewer, interface for asset management and route planning, work route design.

Sensorisation and monitoring of fleets and assets.

Weather monitoring, external data to automate tasks.
Volumetric sensors in containers.

Commercial appraisal of advertising spaces and stands.

Technical/legal documentary cleaning of each property.

Inspection visits to real estate assets and management of keys, tracing of activities, incidents and files.

Preventive maintenance, occupation, corrective and security.

Management of collection and distribution of laundry services.

Collection of hospital, biosanitary and pathogens waste.
PEOPLE
Employee portal: presence control, multi-device, overtime, holidays, work shifts, reasons for leaving.

Clocking of entry and exit to the job.

For offices, field tasks, remote employees, both external and outsourced.

Dynamic reports and notices for workers and HR.

Holiday management.

Access control and security.
BUSINESS INTELLIGENCE
Reviews and quality control, checklist and control of procedures.

Reports and monitoring, OLAP cubes, dashboards, KPIs, automatic reports, export and data integration.

Satisfaction surveys, trend analysis, on-demand services.
CheckingPlan improves process optimisation through the management of recurring, automated, on-demand tasks and incidents across the board and in different professional environments.
Facility Services
Cleaning, maintenance and security tasks in hospitals, airports, train, metro and bus stations, education centres or recruitment of personnel. The leading Spanish facility services multinationals trust CheckingPlan.
Sareb
Sareb, a company involved in the management of assets from bank restructuring, manages 140,000 real estate assets, which require the activity of 500 technicians daily, through CheckingPlan.
Adecco
Another of CheckingPlan's applications is outsourced Business Operations Management (BPO). The platform allows management of recurring tasks, in this case from a desktop in an office environment.
CheckingPlan
Optimise management, information and processes in field and office work.