Experts in analysing data and turning it into knowledge and value
Data Analytics is Cuatroochenta's advanced data analysis unit, specialised in getting the most out of organisations' data to improve their business performance and turn them into Data-Driven companies. Data-Driven.
To achieve this, our team maintains constant communication with each client, in order to understand their business objectives and deliver valuable insights that help them to be more effective through the implementation of BI analytics software and artificial intelligence (AI) using the algorithms that best suit them.
The goal is to take control of the data and implement a methodology that helps decide the way forward to optimise each business, turning complex data into key information and ensuring real-time decision making.
Business Intelligence Services
Consultancy and advice for the implementation of the best business intelligence solution providing actionable conclusions that provide business results.
Business Intelligence solutions are designed to integrate different data sources, facilitate reporting and perform the appropriate analysis for decision making.
Our team has professionals certified in Microsoft Power BI, the best Business Intelligence solution on the market for data analysis and decision making.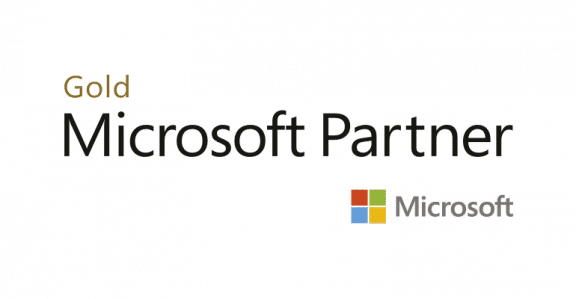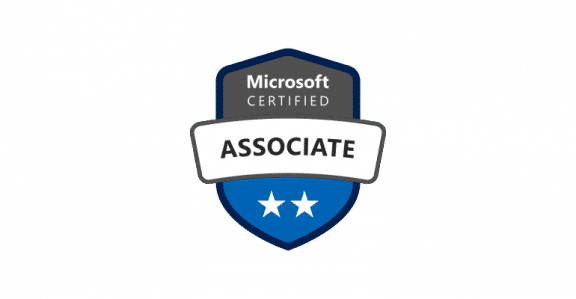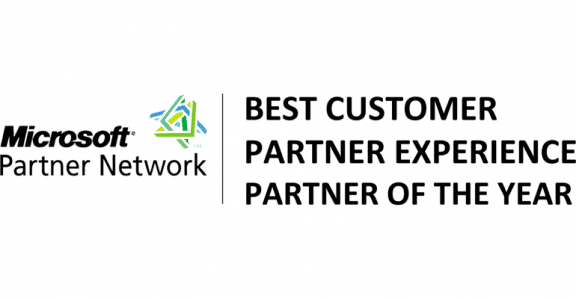 App Power BI is a cloud reporting tool capable of unifying data from various sources (in the cloud or on premise). It makes it possible to connect to hundreds of different data sources to bring them to life with dynamic dashboards and reports. And it allows you to create intuitive dashboards and reports with simple movements that provide actionable conclusions to improve business results.
A Business Analytics service in the cloud.
Multiple connected data sources.
Multi-device access to information.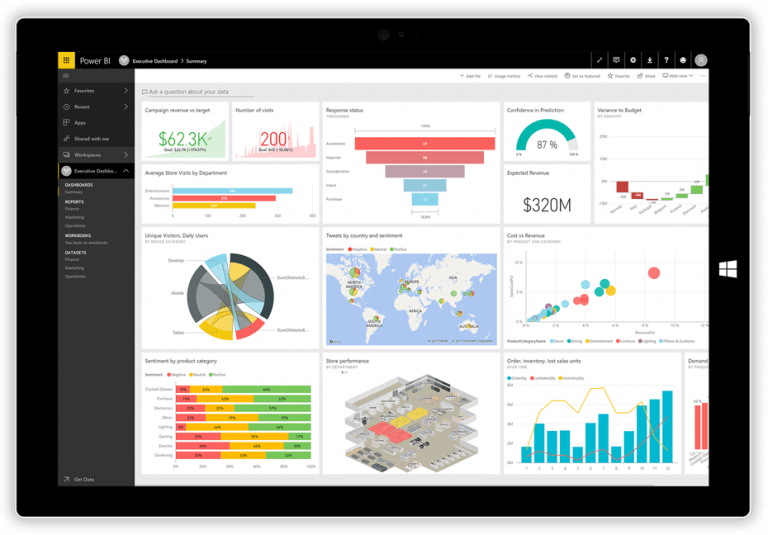 Power BI Big Data Features
360º VISION
Complete view of the business and collaboration across the organisation. Anyone can view and edit.
MULTI-DEVICE
Access from any device and view data in real time.
FLEXIBILITY
Available on-premise or in the cloud. Large number of connectors to different data sources.
SCALABILITY
Infrastructure adapted to the amount of data to be analysed.
USABILITY
Agile dashboard generation for different business areas with data updated in real time.
ROBUSTNESS
Constant updating and improvement of the solution and security.
Significant cost reduction in terms of:
Time savings in data integration thanks to the automation of processes.
Unification of analysis tools in a single tool.
Security integrated with Office 365 and Azure.
Easily distributable across workgroups and applications.
Intuitive and easy to use tool.
Easy data analysis and decision making thanks to Artificial Intelligence.
Fast actions thanks to alerts and the possibility of collaboration in reports.
Leading tool in data integration thanks to full adherence to the rest of Microsoft tools (Dynamics 365, Azure ecosystem, Teams, Excel) and more than 150 connectors from which we can extract data.
AI services aimed at adding value to clients' products, services and business models. Through concrete and real solutions such as:
---
3

Training
Our expert team in BI analytics software also offers customised training and consultancy in power platform dynamics with live classes and mentoring from Microsoft certified consultants depending on the level of knowledge and type of project. From beginners to Power BI business intelligence courses.
Do you need more information or advice on everything you can do with your data?
Contact us
Speak now with a Cuatroochenta consultant