App work report
Optimise the management of work reports with an app connected to your ERP
It favours the integral management of the process in real time, the connection between the offices and the technicians and optimises the productivity of your company through an app.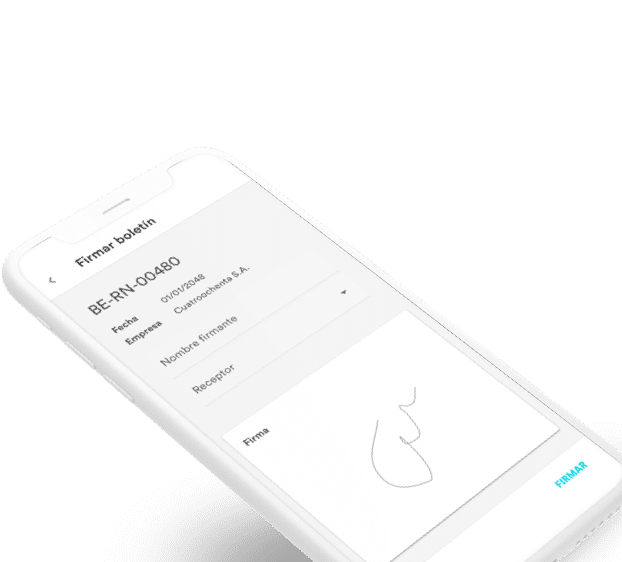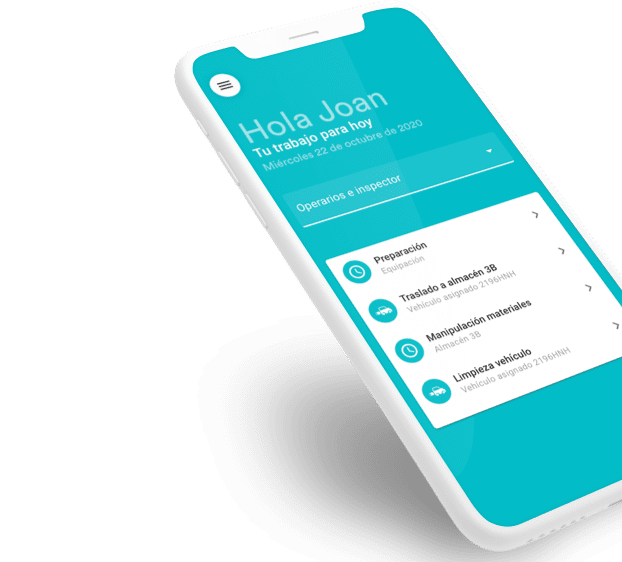 Streamlines processes, improves efficiency.
Features of our work report software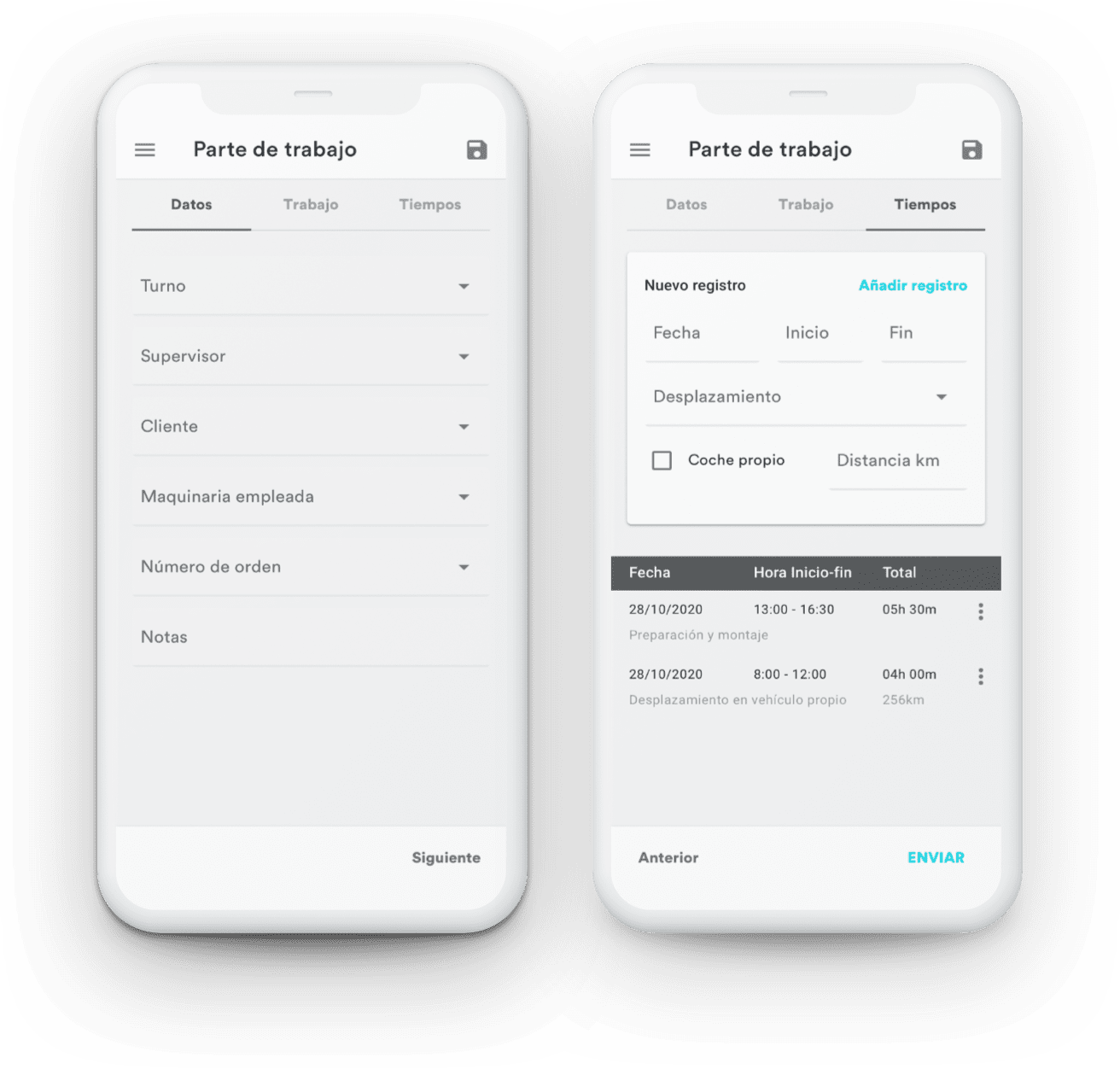 Opening of work reports
Data related to the incident (type of bulletin, name of the technician and customer, type of machine).
Work report management
Description of the action (assembly, repair, modification), travel, materials, expenses and hours. The incidents have different states, which change as the operator completes the different sections in the app.
Signature control system
Once the activity has been carried out, the operator signs the incident and can check that everything is correct on a summary screen before the client's validation signature.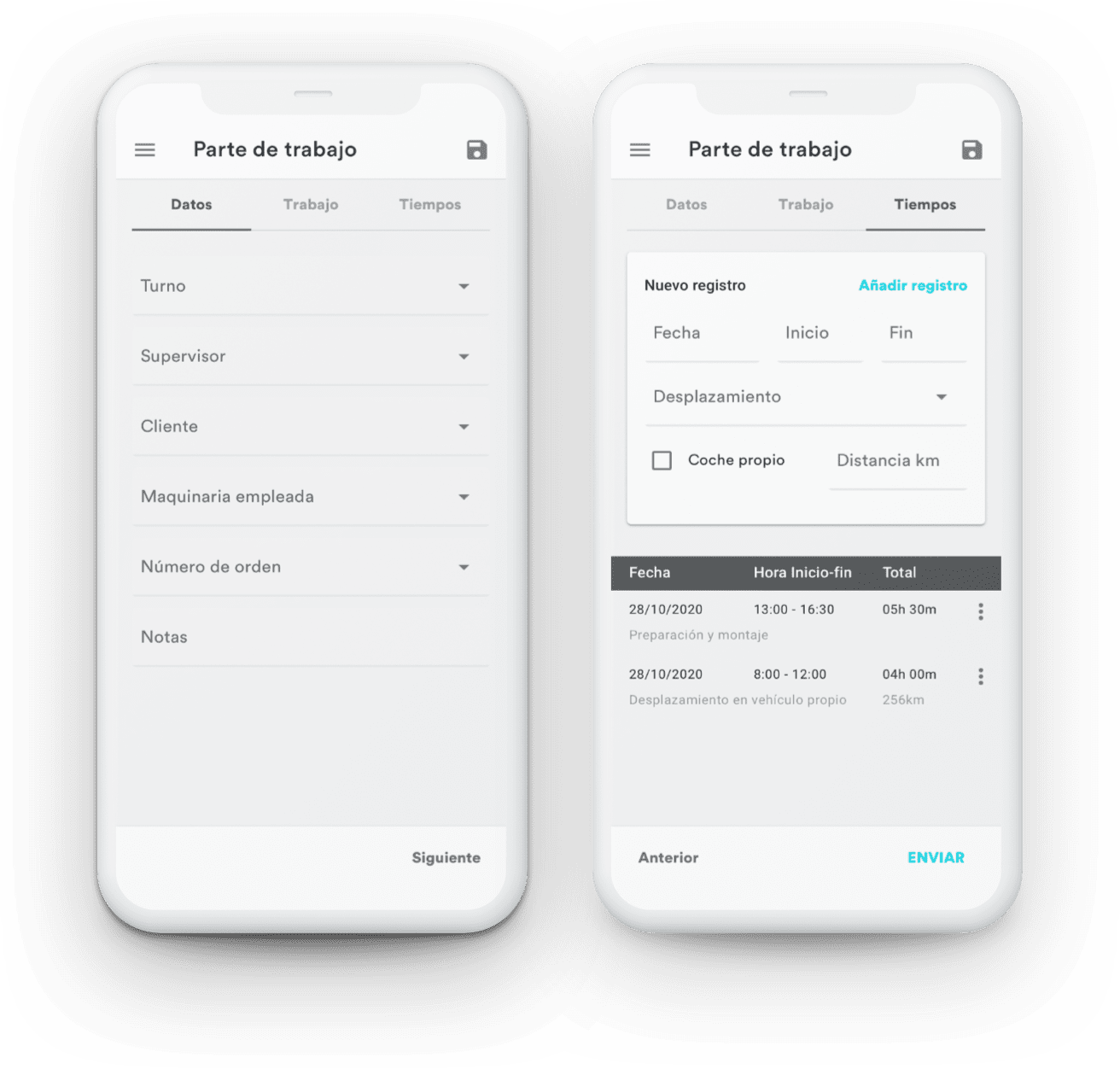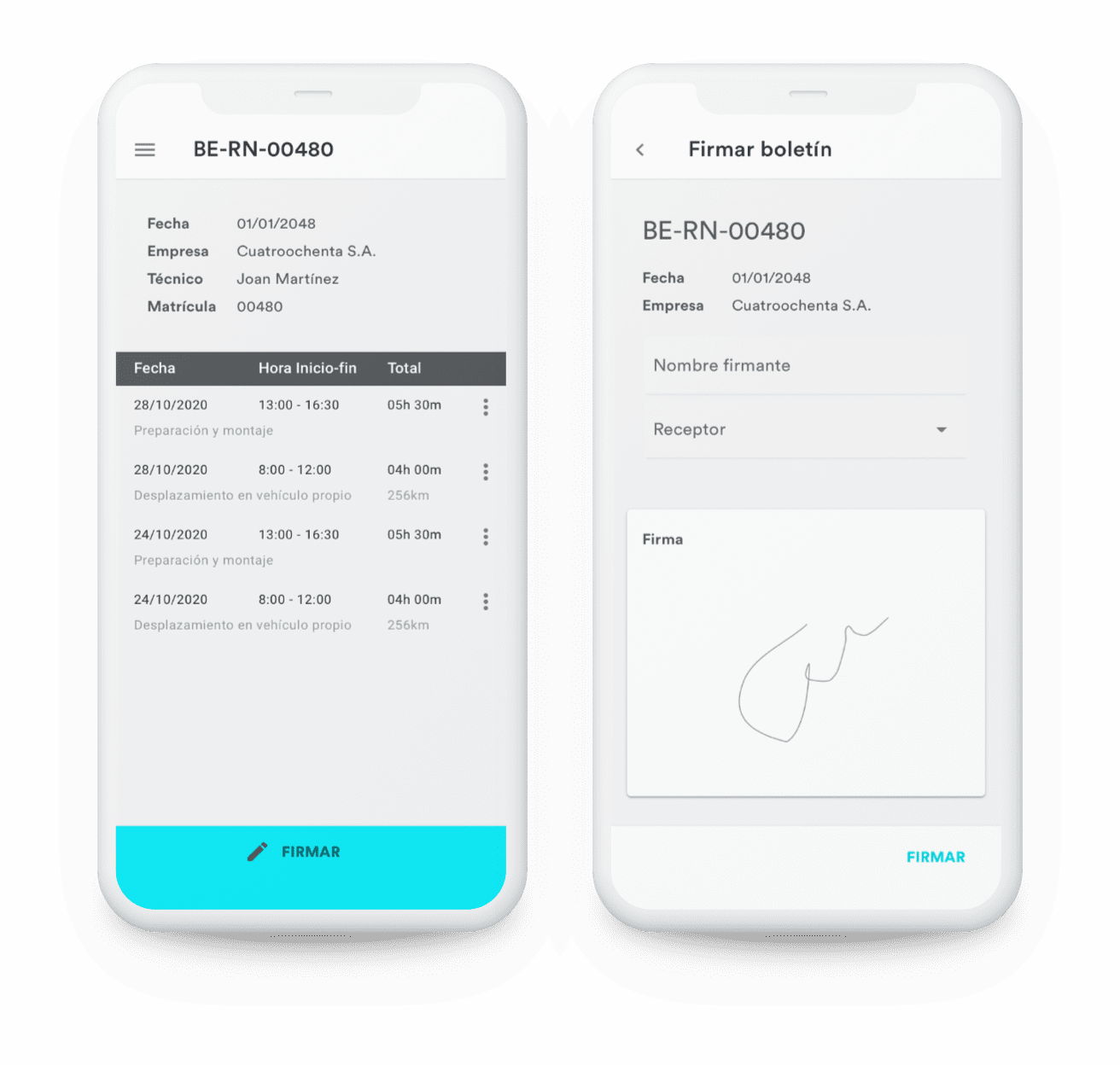 Automatic report creation
The app generates a work report in PDF format and sends a copy of the report to the client by email, thus avoiding delays. The data recorded in the application is sent to the company's ERP.  
Activity alerts
The operator receives a notice with the new incidents assigned.
Real time reports
The app allows you to consult the reports generated, perform filtered searches, and access the information sheet for each work report.
Geolocated information
The GPS position where the mobile operators perform the repair is automatically attached to the work report.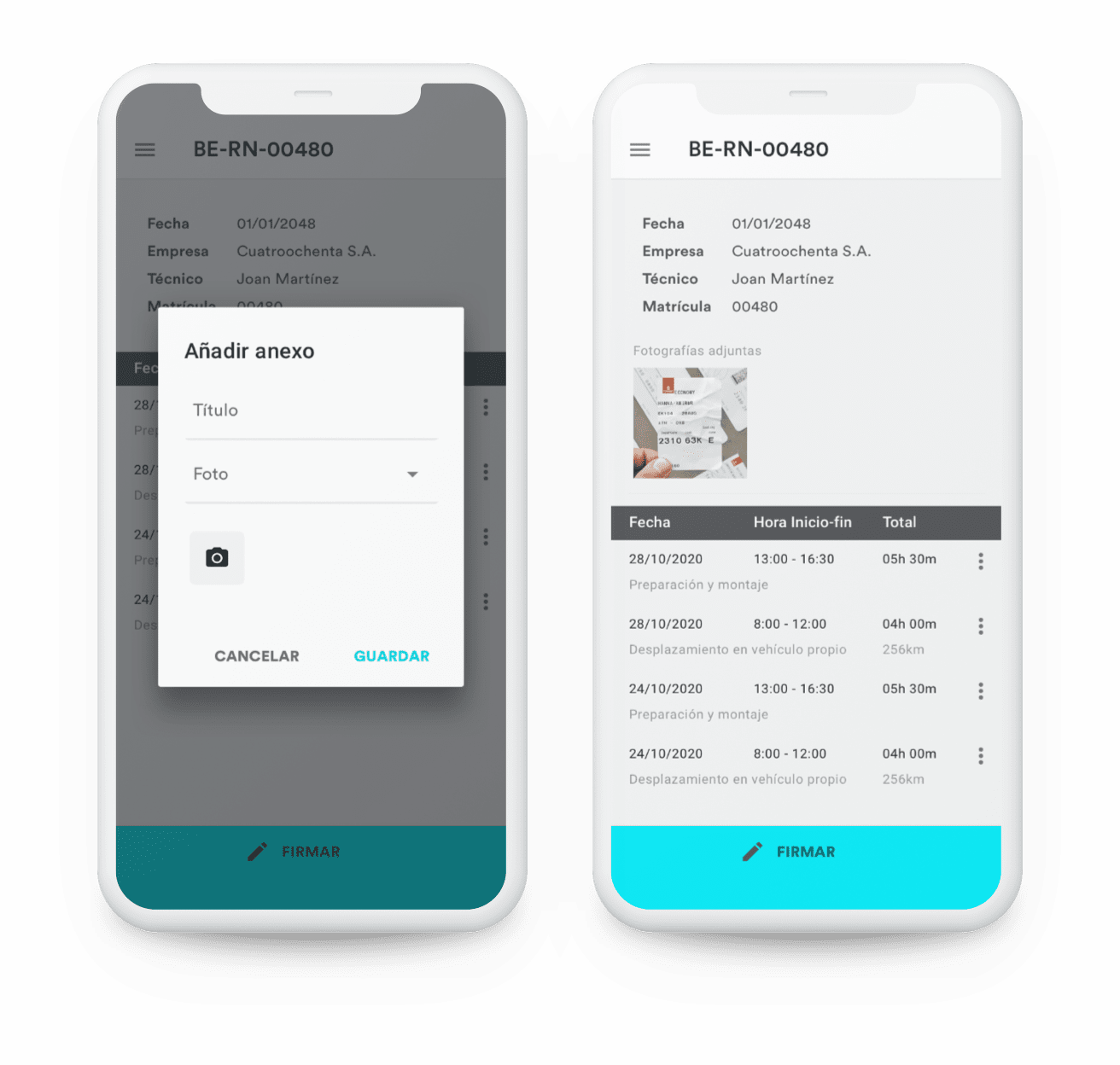 Add receipts of expenses through the app
Operators will be able to photograph the receipts of expense in the app and they will be immediately incorporated into the ERP.
Access to documentation, information always available.
Application connected to the documentation repositories of your company: commercial information, machinery manuals, etc.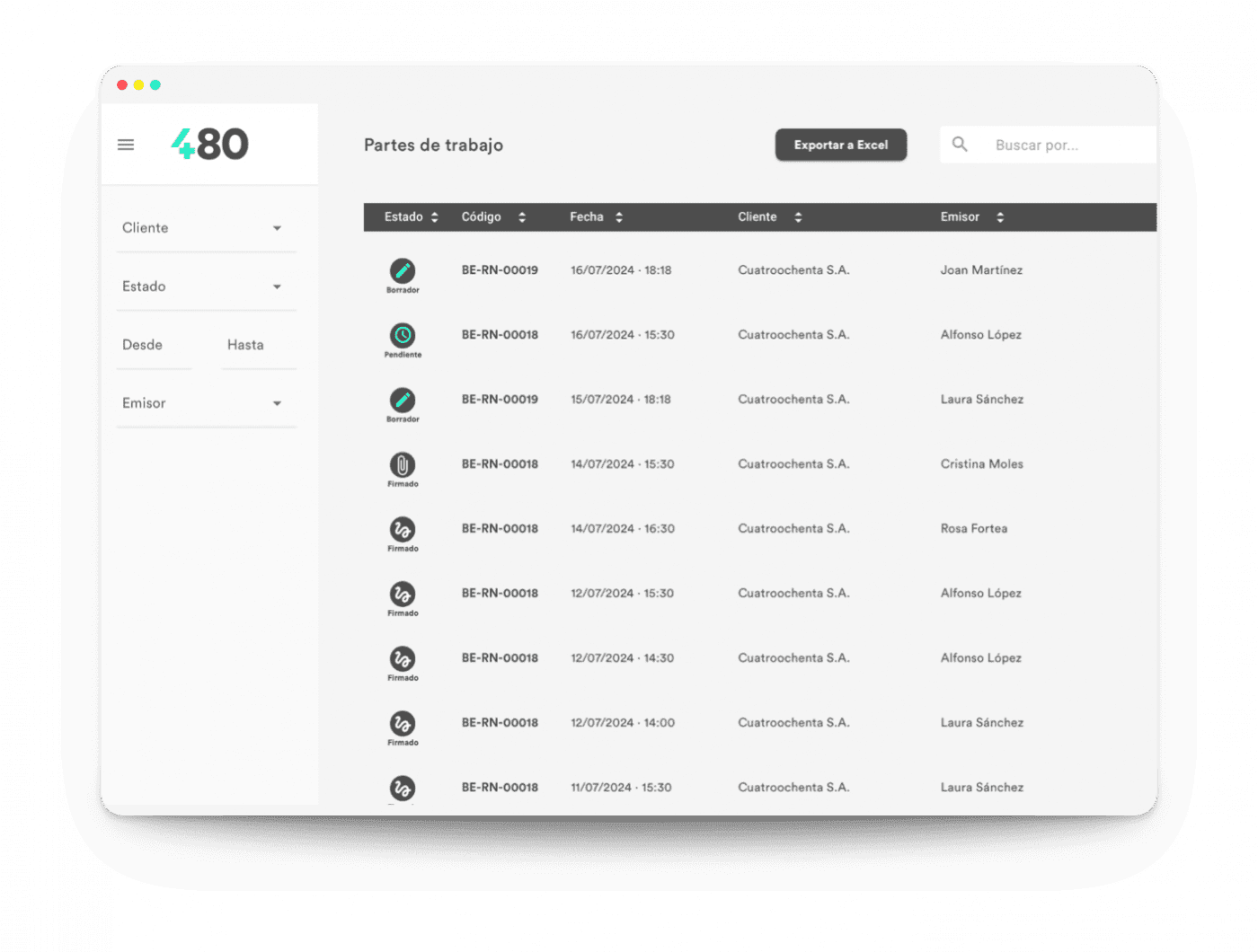 Flexibility in development:
App for iOS and Android
Development of applications for iOs and Android using React Native, a framework developed by Facebook and used in applications such as Facebook, Instagram, Skype, SalesForce, Tesla, Airbnb, Uber Eats ...
Web management backend development for work reports.
With information on machines, customers, employee registration, real-time monitoring and the ability to export data for further processing.
Or, integration with the client's ERP through webservices.
Cuatroochenta's methodology
Specialists in development and implementation of digital cloud solutions
We develop technology 100% oriented towards the optimisation of processes in companies, providing consulting, development and implementation.
Project planning
Experiencia Cuatroochenta
Do you need more information or advice for the development of your work report app? Contact us.
Call us
Speak now with a Cuatroochenta consultant