Cuatroochenta has been listed on BME Growth since October 2020
Investors and shareholders area
---
Cuatroochenta acquires Fama System to become the leader of 'facility services & management' software in Spain
Daily stock information
2021-11-26
Annual profitability
2021

(%)
*Adjusted EBITDA without considering non-recurring expenses derived from joining BME Growth or other non-recurring items incurred by companies acquired in 2020 before their acquisition.
*Following the Offer for Subscription made before joining BME Growth, the company has a negative DFN position (Net Cash).
Income by business unit
Revenue and EBITDA evolution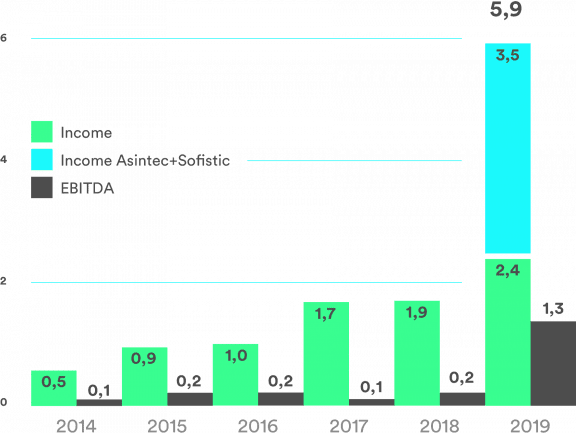 ---
Upcoming events
09 · 02 · 2021
MidCap Events. Online meeting with international investors
Cuatroochenta, an investment in the future.
Contact us!