Digital cloud and cybersecurity solutions

to meet your organisation's challenges
About Cuatroochenta
Cuatroochenta is a technology company that specialises in developing and implementing digital cloud and cybersecurity solutions to improve the performance of leading organisations in Spain and Latin America. Our goal is to minimise the gap between what our clients are doing and what they are capable of achieving
Cuatroochenta has become a solvent technological partner for implementing digital transformation with the most powerful management and cybersecurity solutions. An omnichannel service that suits the needs of each organisation with a philosophy based on placing technology at the service of people since it was created in 2011.
Our software products and services have more than 20 million users, serving 1,063 customers in 24 countries.
Cuatroochenta focuses on providing high added value thanks to specialisation, team involvement and real collaboration with the client, based on business vision, advanced technical capabilities and a high level of design, reliability and experience. Our most outstanding results are in the improvement of the consumer or user experience, process optimization, security, cost reduction and efficiency improvement in sectors such as facility management, facility services, banking, critical infrastructure, industrial, mobility, health, retail, distribution, tourism, education and culture.
A way of working and a type of service that connects with all types of organizations in Spain and Latin America, large and small, but especially with family businesses that are committed to transformation, due to the empathy of our team of more than 280 people.
280 employees
Offices in Castelló (headquarters), Barcelona, Burgos, Lugo, Madrid, València, Raleigh/Durham, Bogotá, Panamá, Santo Domingo and San José.
Multidisciplinary team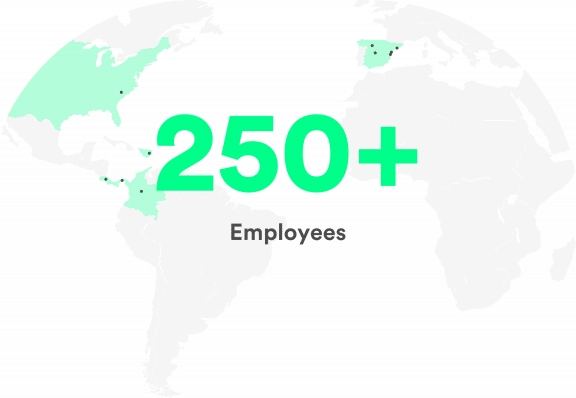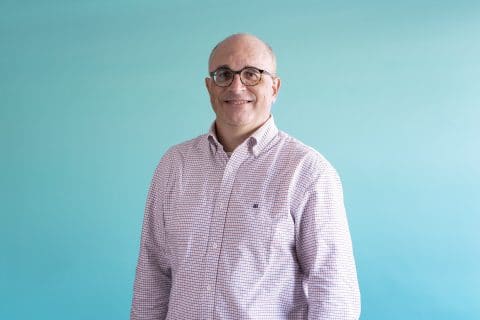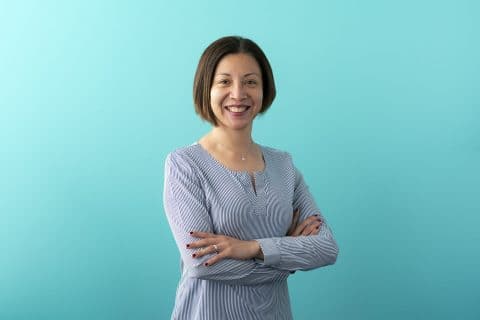 Vanessa Úrsula Calderón
HR Technician
Juan Hontanilla
Chief Commercial Officer
Vladimir Moscoso
Developer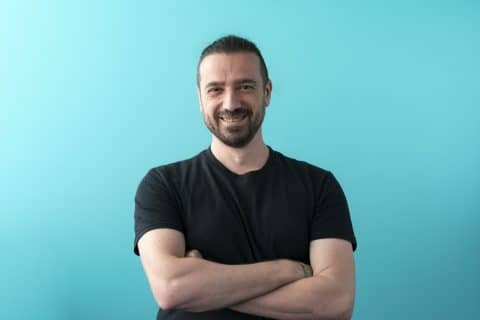 Manuel José Ginés
Security Audit Director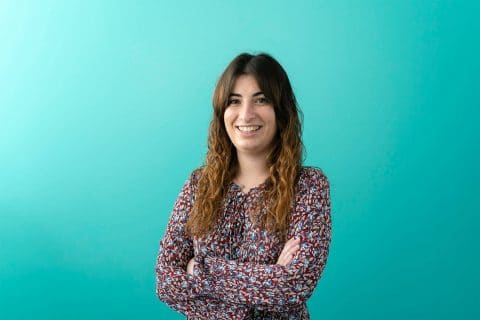 María Jesús Prior
Cybersecurity Analyst
Jose Campillos
Functional Consultant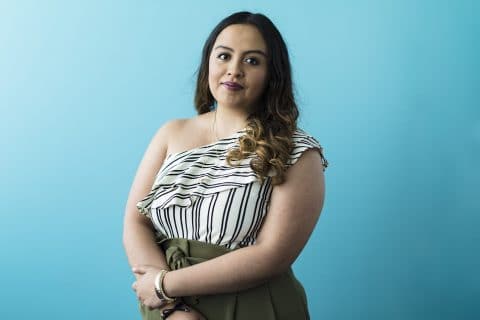 Mariana Hernández
Production Manager Officer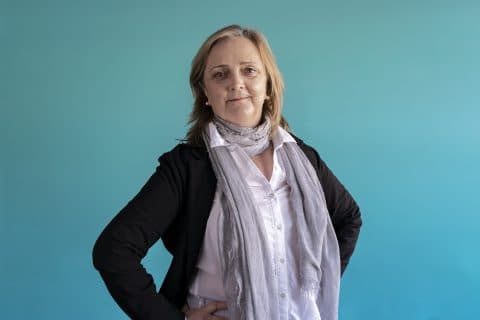 Fina Pons
Consulting & Implantation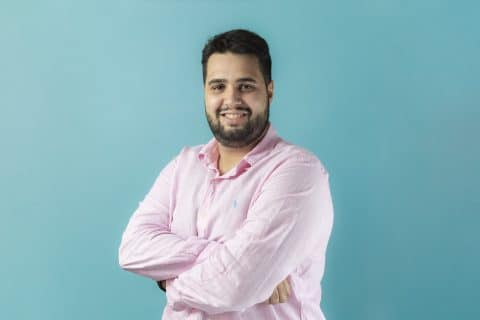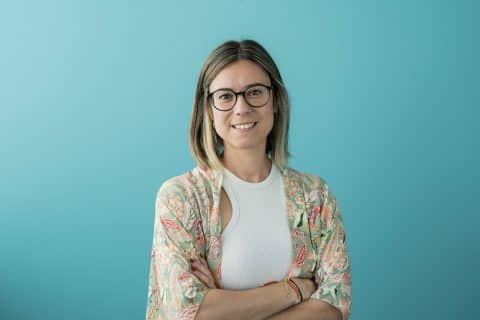 Devora Gines
Marketing Assistant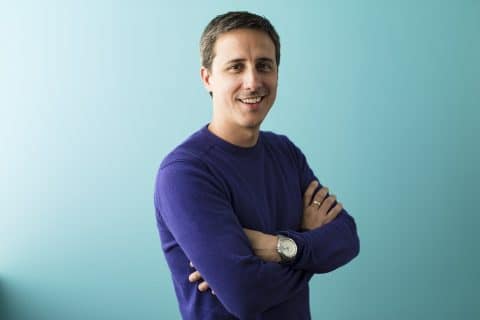 Sergio López
Customer Success Manager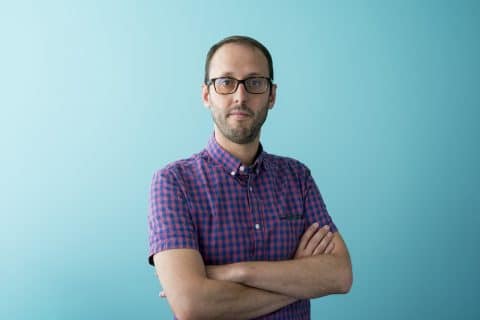 Adrián Corredoira
Implementation Director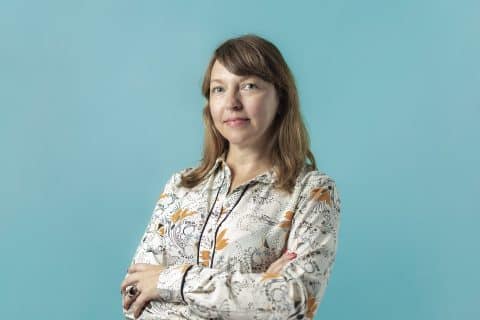 Natalia Hernández
Functional Consultant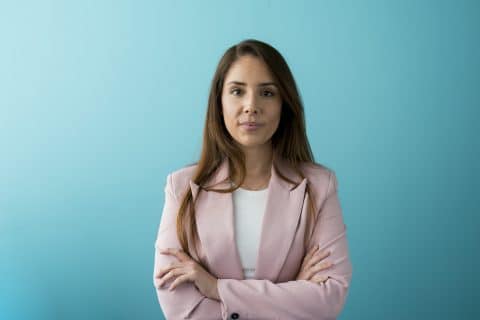 Vanessa Gonzalez
Sales Consultant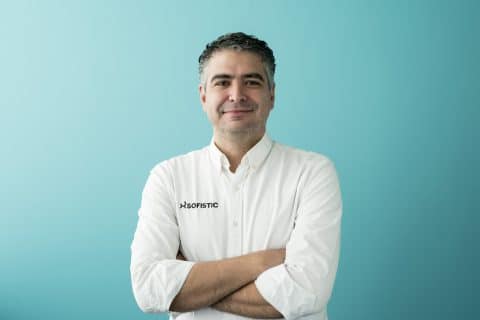 Mateo Díaz
Sofistic Regional Manager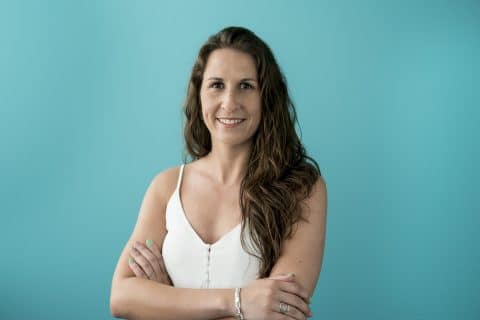 Virginia Aguado
Tech Leader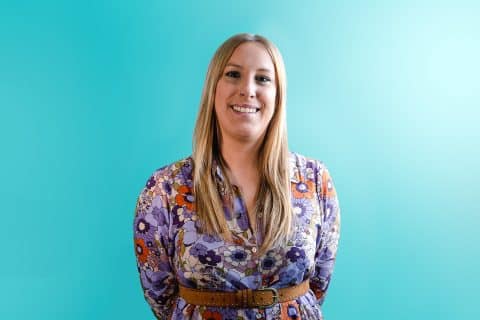 Maria Melanie Rojo
ORP Consultant
Antonio Jose Morago
Project Manager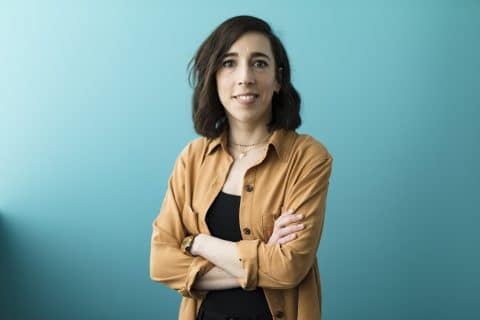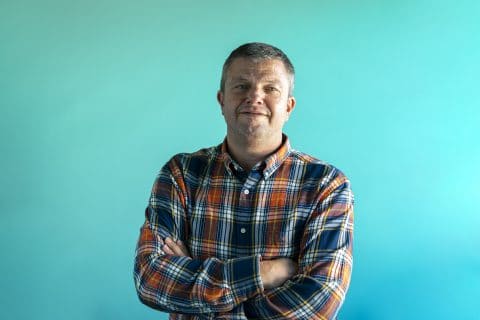 Ángel García
Project Manager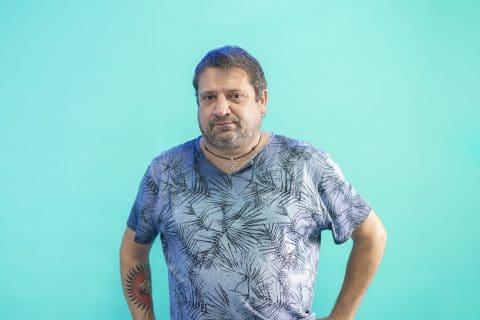 Carlos Javier Terán
Support Aggent & Designer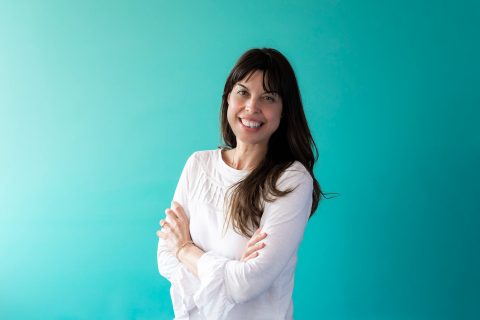 Natalia Roig
Marketing Manager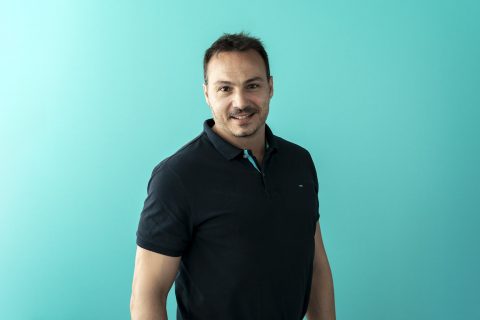 Fernando Collado
Sales Manager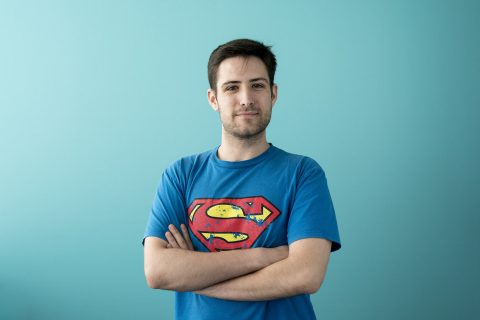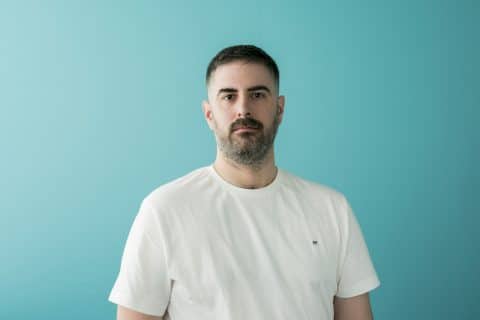 Francisco Álvaro Pestana
Developer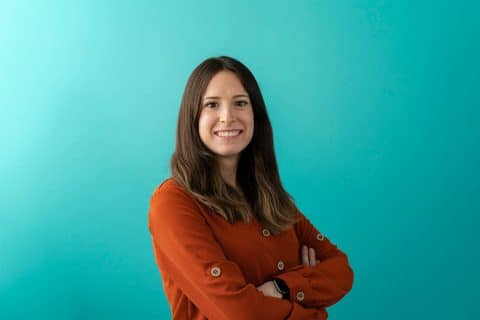 Patricia García
Corporate Operations Manager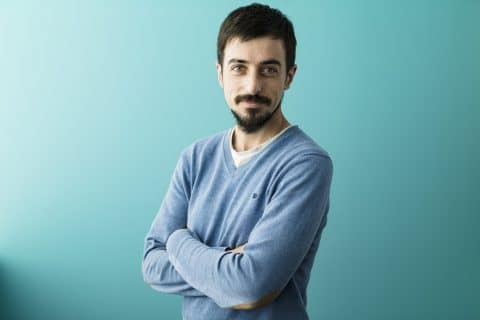 Víctor Meliá
Business Analyst Manager
Iván Sorribes
CTO Custom Development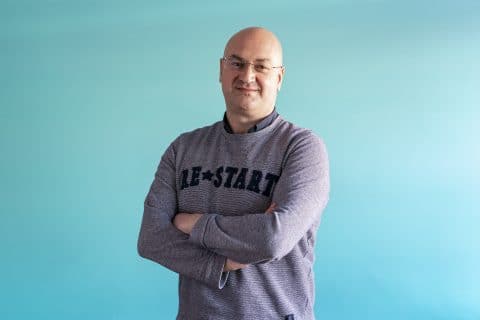 Juan Antonio Orta
Developer
Andrea Peña
HR Technician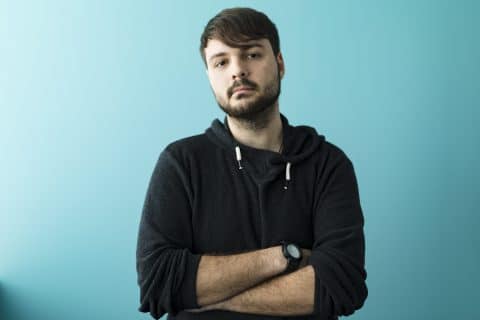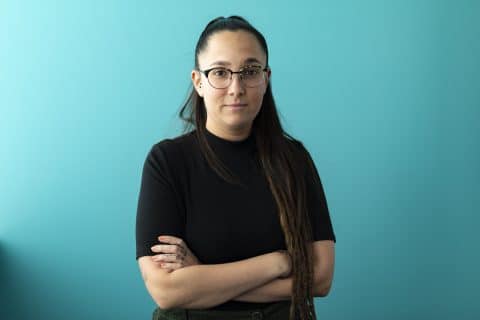 Asun Pérez
Digital Content Editor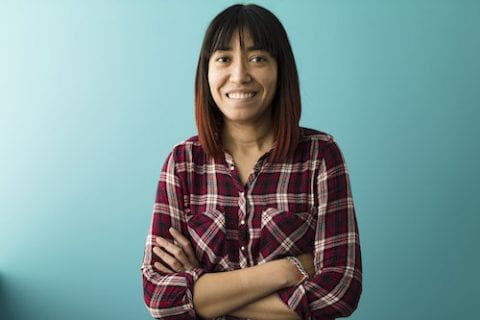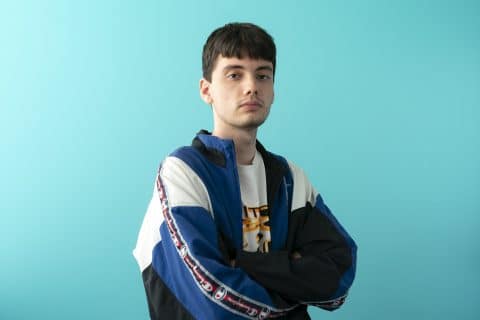 Antonio José López
Developer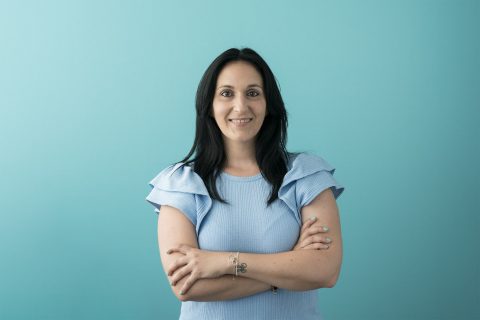 Silvia Montolio
Office Manager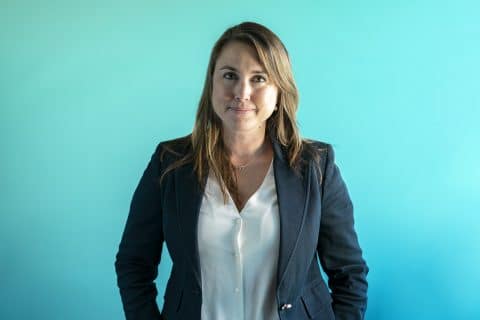 Ángela García
FAMA General Manager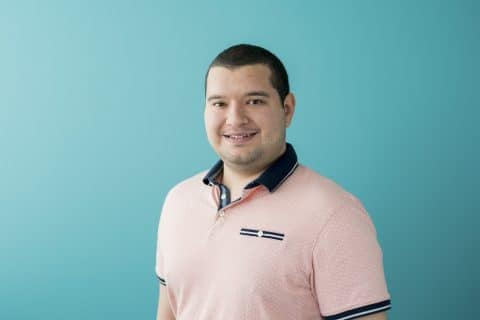 Gustavo Ulpino
Consultant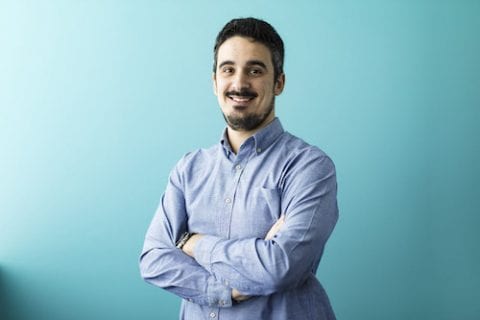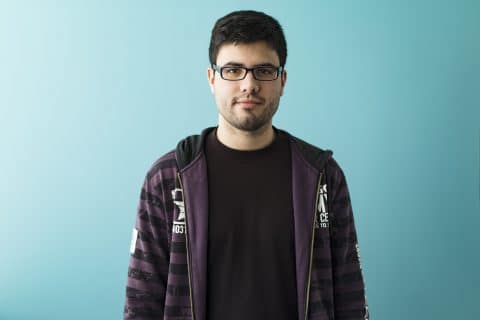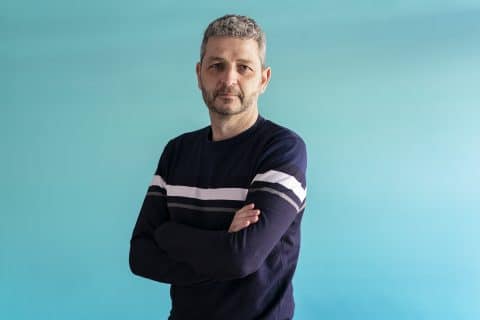 Germán Alhama
Functional Consultant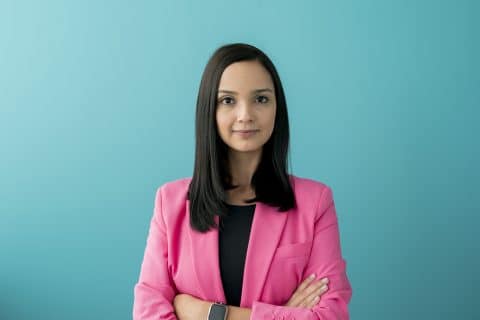 Isthar Flores
Project Manager
David Hernández
Chief Communication Officer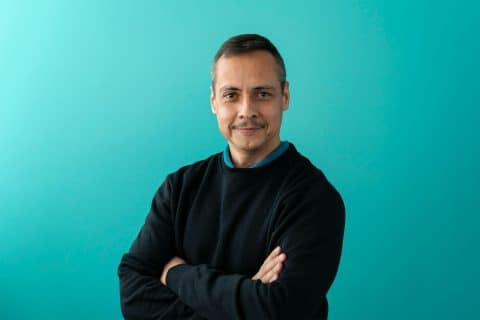 Daniel Morán
Head of Project Management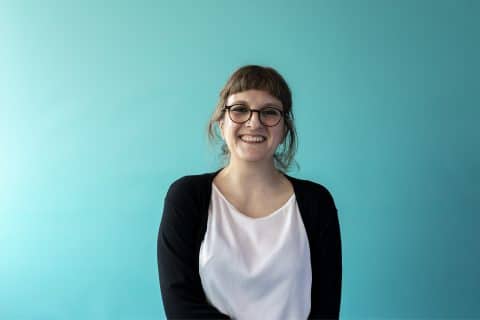 Cristina Méndez
Tech Leader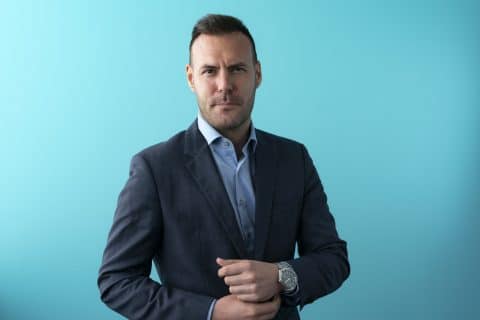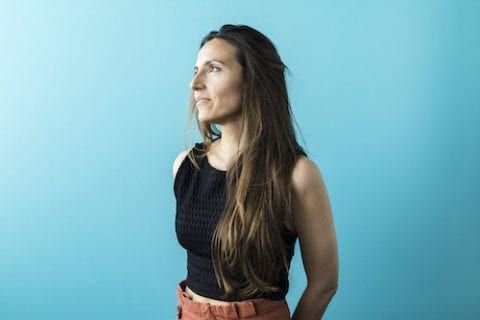 Arancha Martínez
Head of UI&UX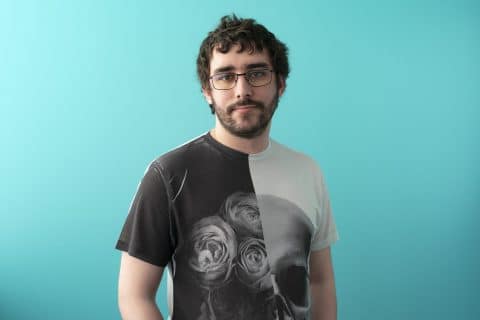 Jonatan Álvarez
Junior Developer
Ovidio Alba
Planning Manager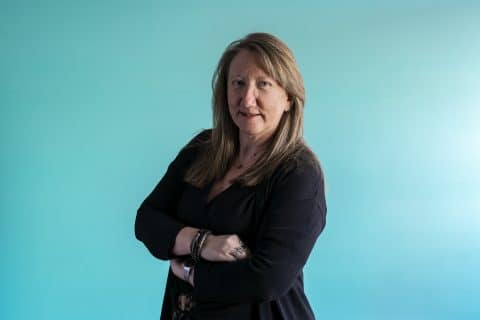 Astrid Corcoll
Business Analyst
Sergi Migarro
Accounting Officer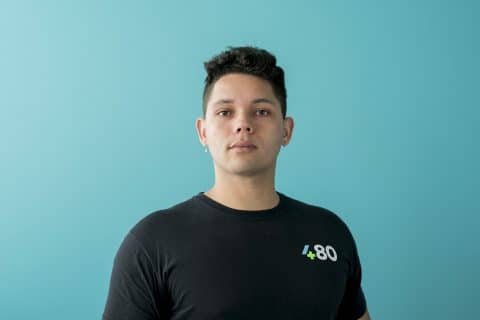 Ismar De Paula Junior
Corporate Application Support
Sergio Ramos
Business Analyst
Paula Abellán
Digital Content Assistant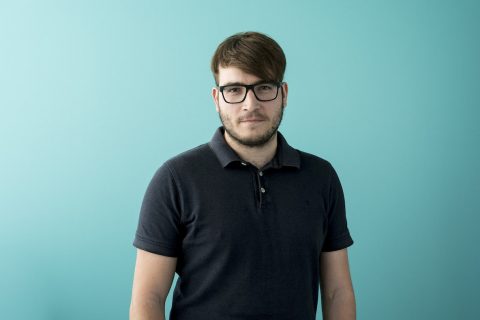 Francisco Peris
Financial Data Scientist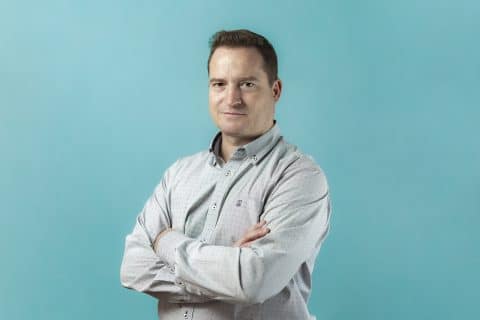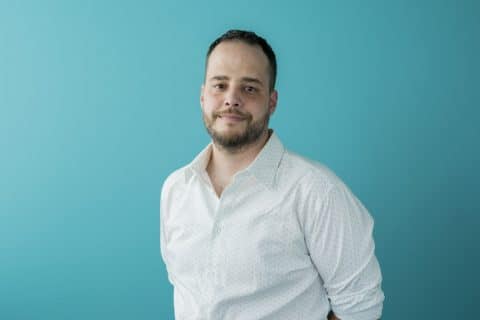 Andrés Carballo
Developer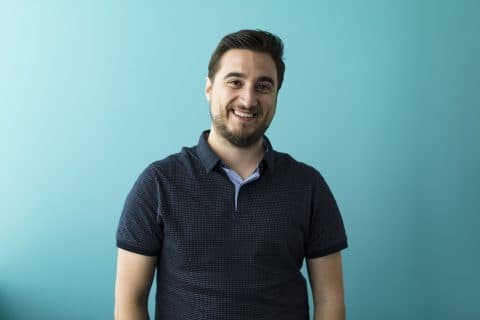 Alfonso Martínez
Chief Business Officer Cuatroochenta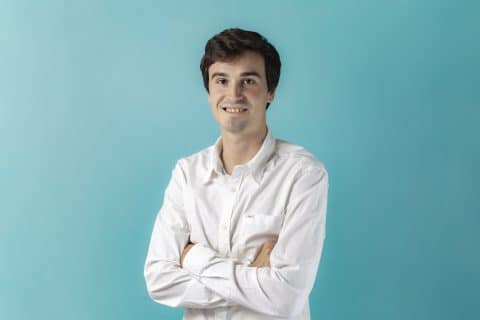 Jonatan Navarro
Consulting & Implantation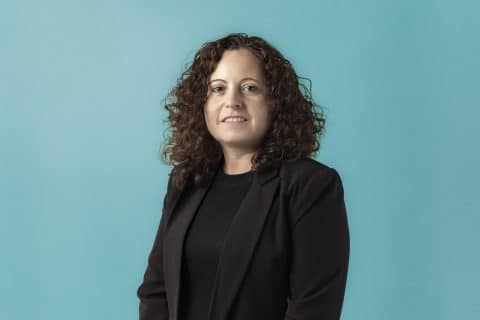 Carolina Pérez
Application Support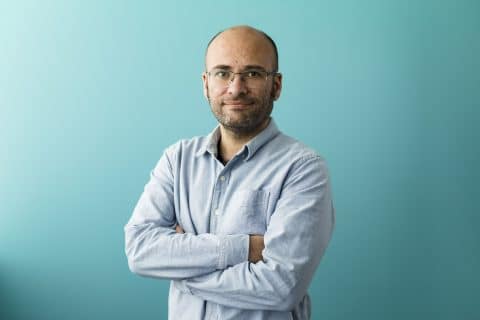 Valeriu Gavriluta
Developer
Albert Segarra
Quality & Support Manager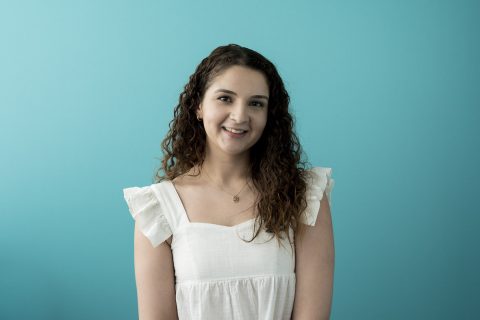 Paula Iulia Tabán
Accounting Officer
Gerard James
UI/UX Designer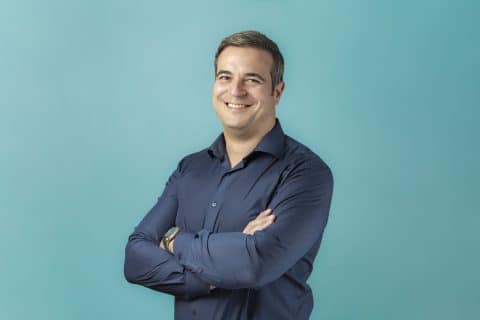 Rubén Quesada
Functional Consultant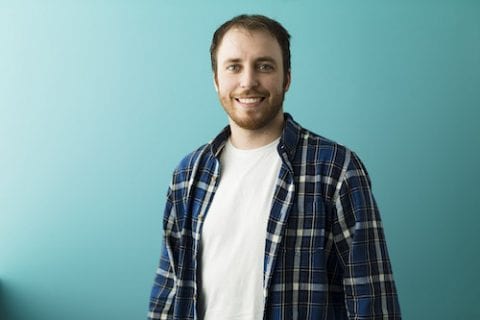 Sergio López Domenech
Marketing Manager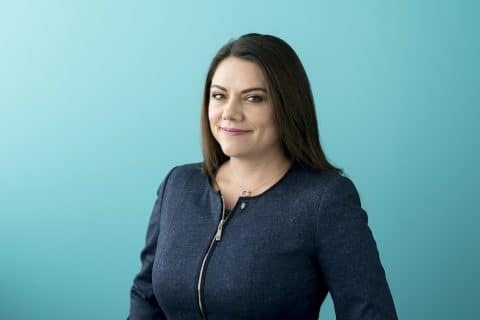 Jazmín Lobo
Country Manager Costa Rica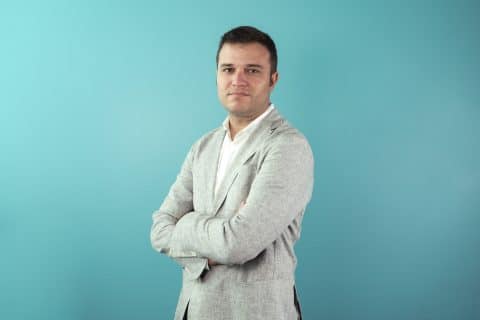 Roger Busquets
Chief Commercial Officer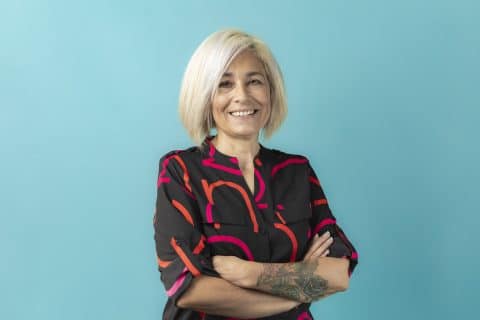 Nelia Torres
Project Manager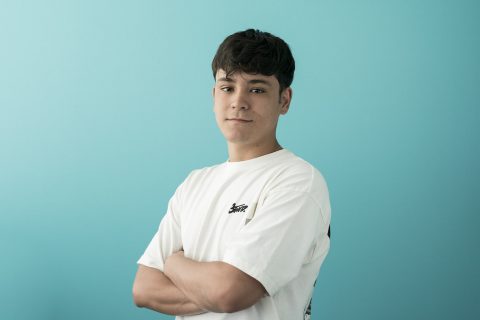 José Barquier
Systems Technician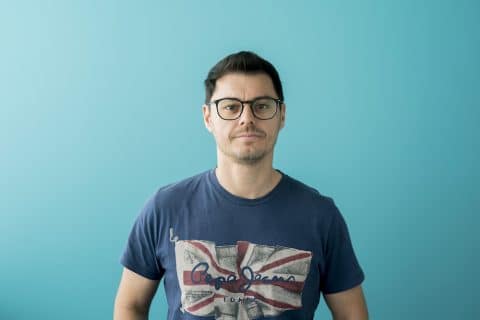 Iulian Ghigheci
Cybersecurity Analyst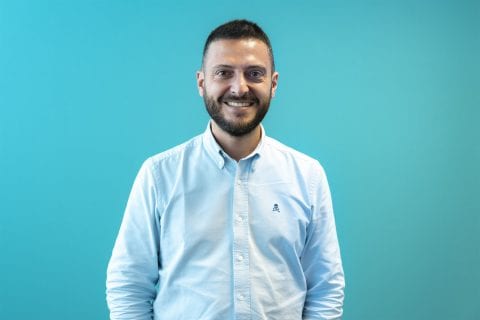 David Osuna
Chief Financial Officer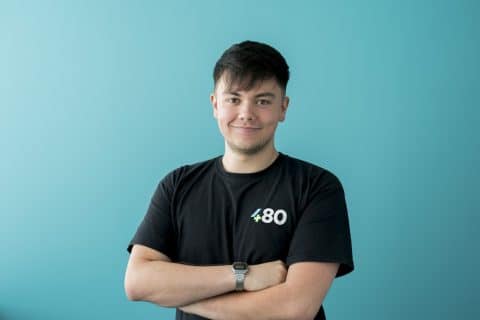 Valentino Roca
Systems Technician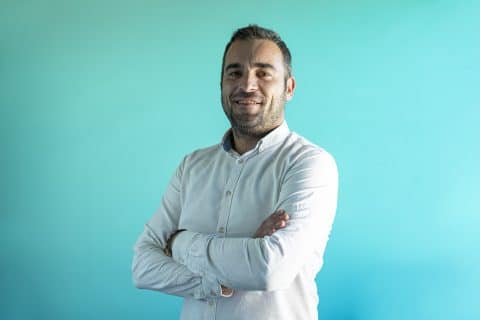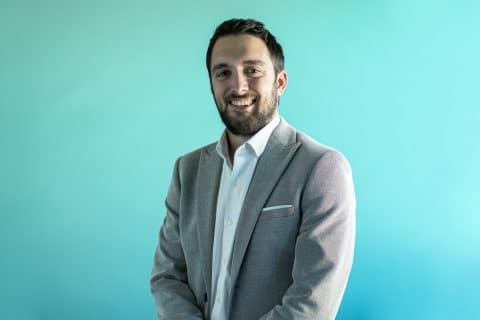 Alberto Valdivielso
Sustainability Consultant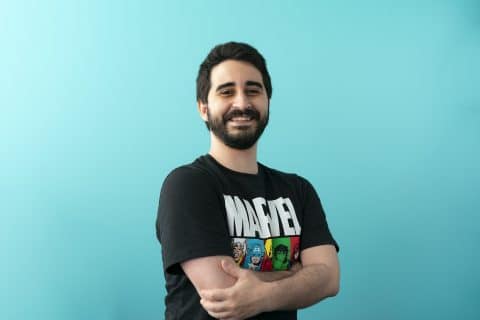 Aratz Álvarez
Junior Developer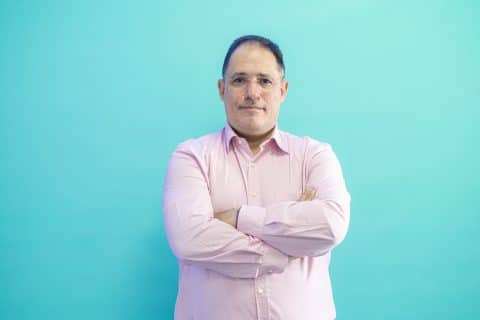 José María De La Cerda
CheckingPlan General Manager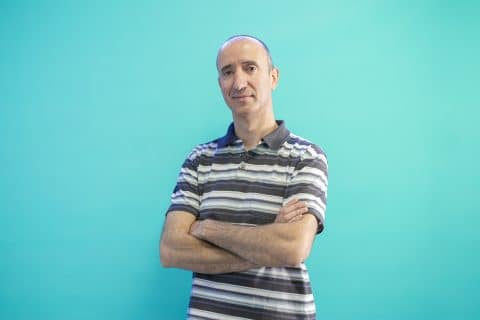 Raúl González
Service Desk Manager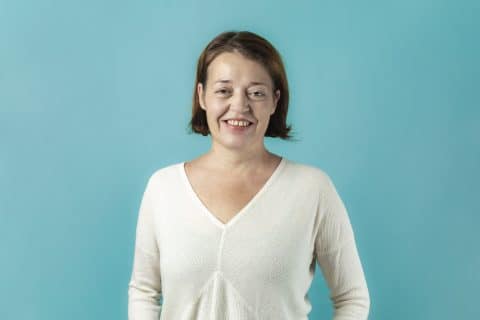 Ana María Sánchez
Head of Support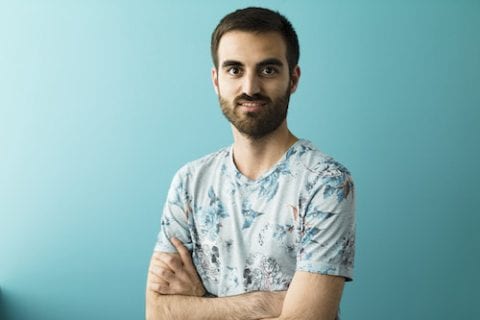 Sergi Mingarro
Accounting & Financial team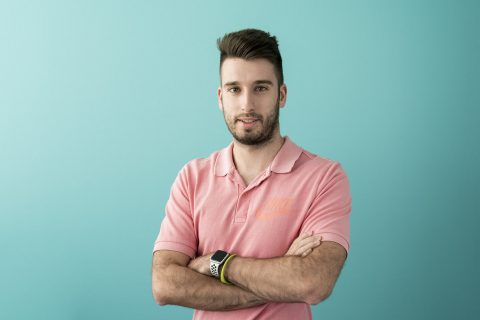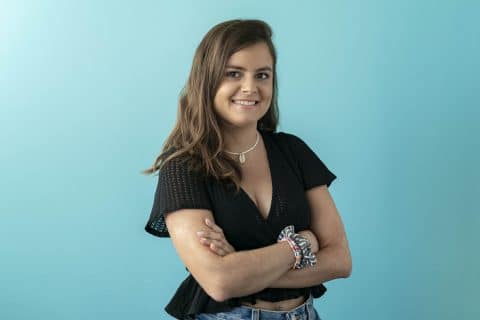 Ana Penadés
Digital Marketing Assistant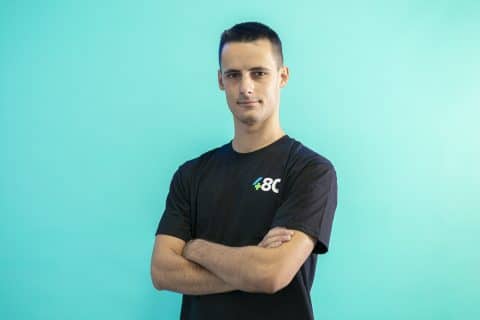 Abel Herrero
SOC Team Leader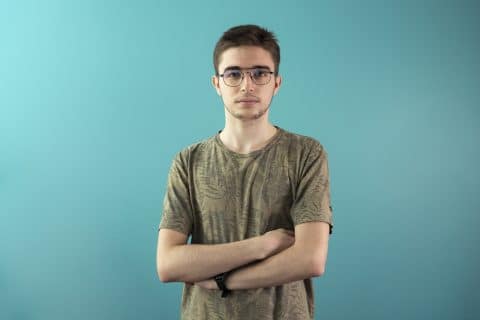 Jaume Barrios
Data Scientist Junior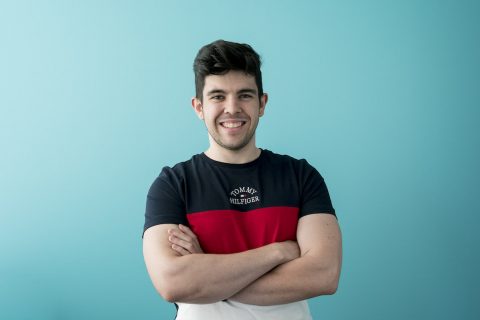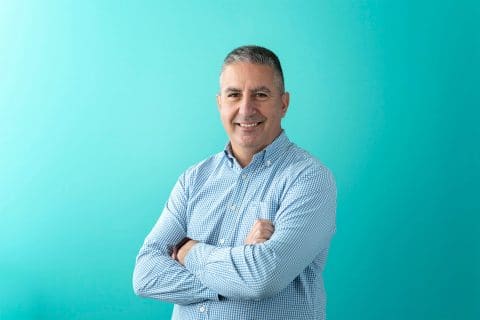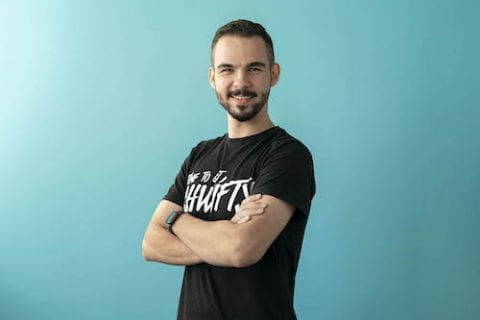 Vladimir Stoyanov
Developer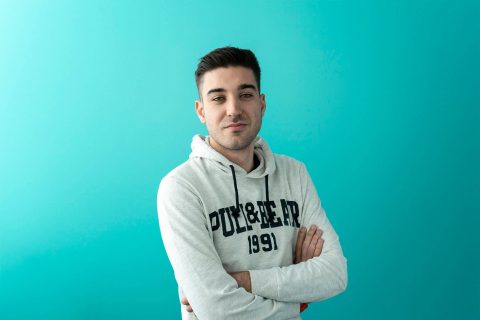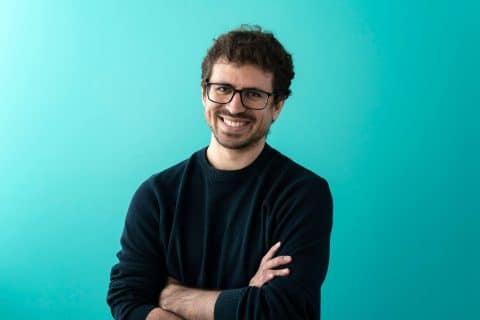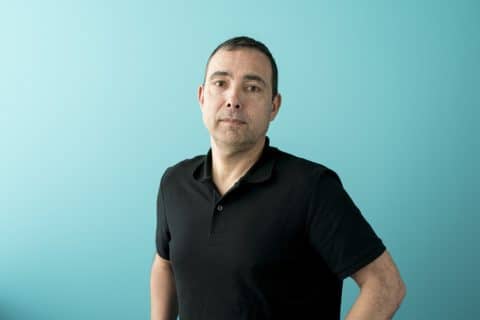 José Luís Extremeiro
Cybersecurity Analyst Microsoft Specialist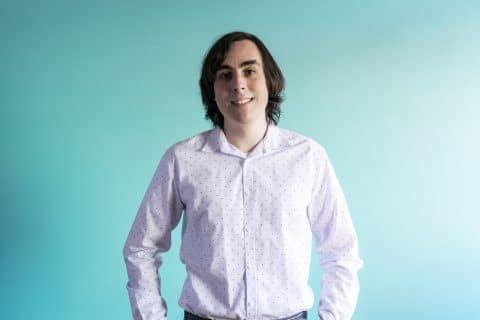 Miguel Bacarizo
Developer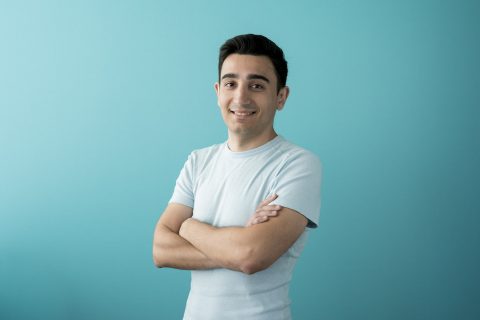 José Luis Rodríguez
Developer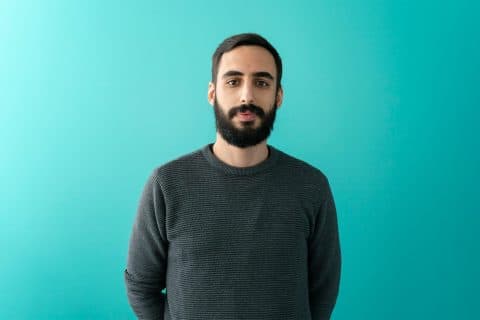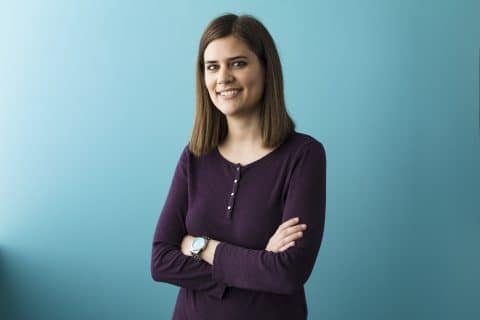 Raquel Benages
Digital Channels Manager
Roberto Esparcia
Systems Coordinator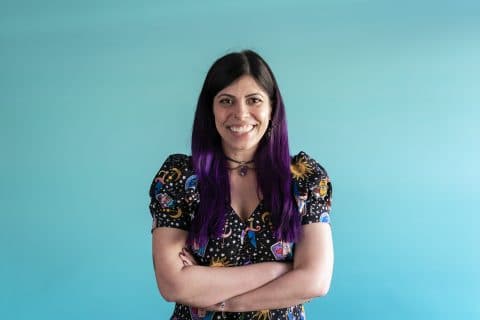 Marta Álvarez
Marketing Manager
Sergio Aguado
Chief Innovation & Techs Officer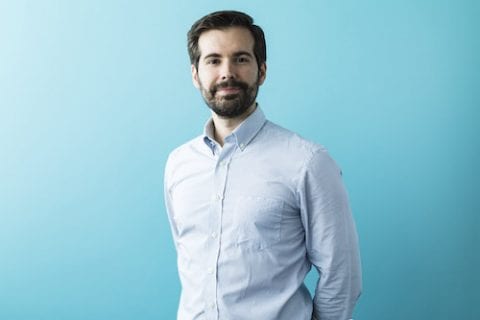 Juan Carlos García
Sofistic Chief Operations Officer & SOC Director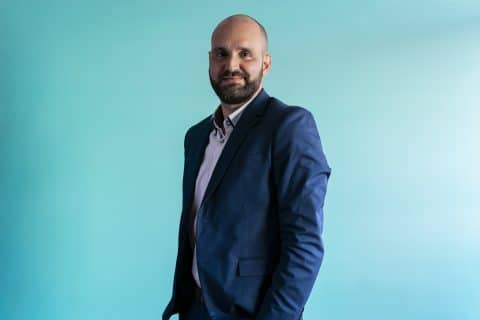 Massimo Milani
Consulting & Implantation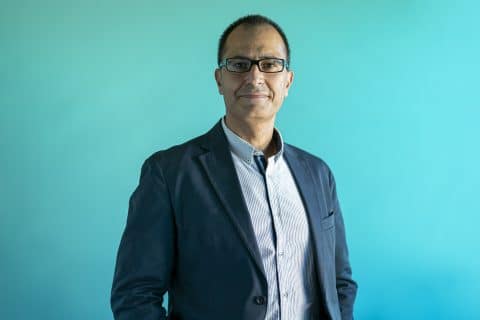 Jorge Guillón
Project Manager
Oscar Tarragona
SGE General Manager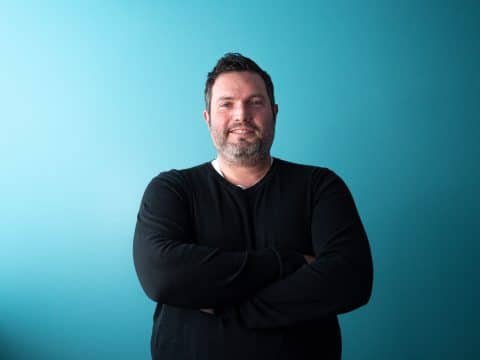 Arturo Beltrán
Chief Information Security Officer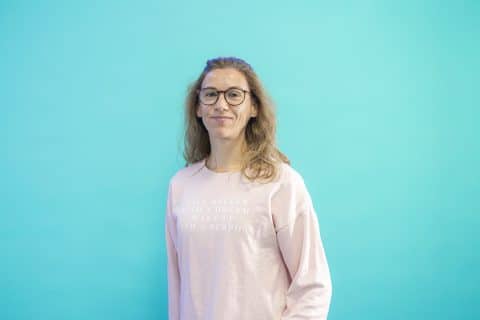 Laura Nogal
Support Aggent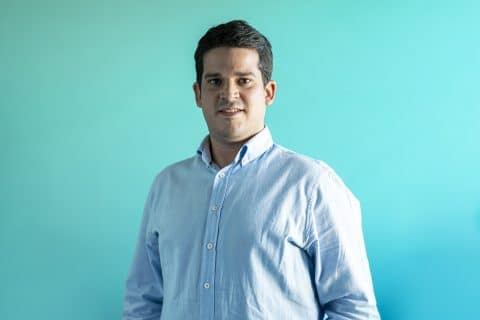 Germán Sánchez
Project Manager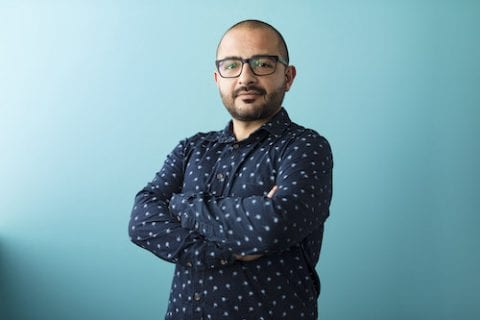 Bruno Salvador
UX&UI Tech Leader
Inma Vinues
Invoicing Officer
David González
Business Analyst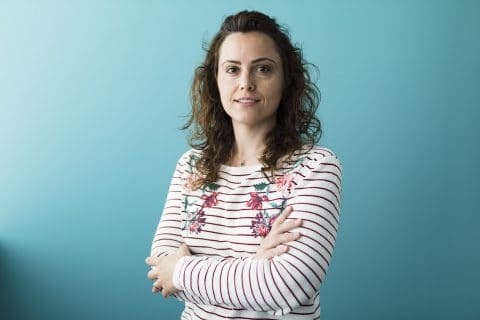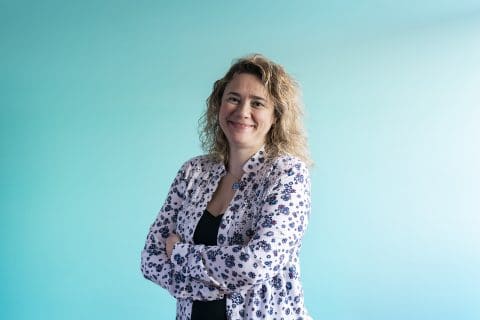 Dolors Lado
Invoicing Officer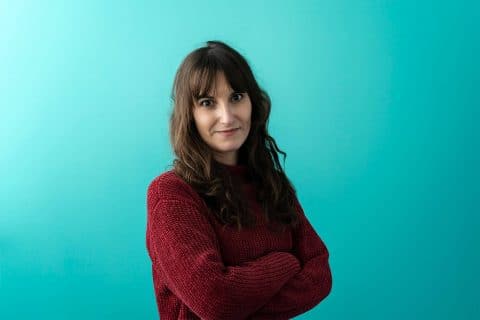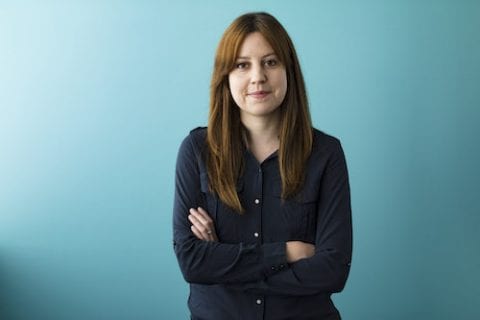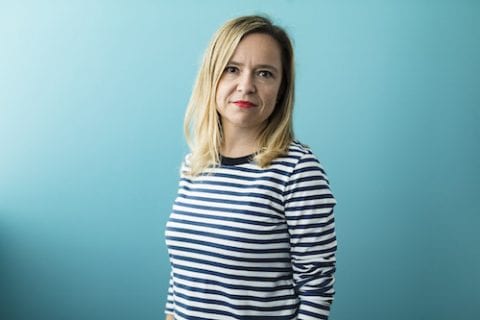 Lidón Barberá
Performance Manager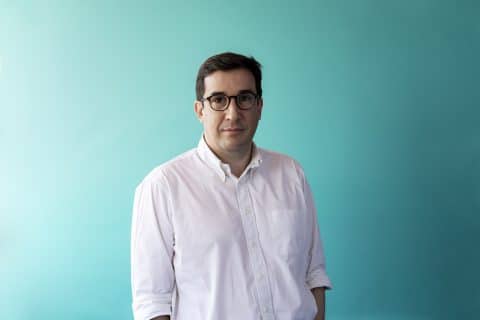 Ignacio Osuna
Implementations Director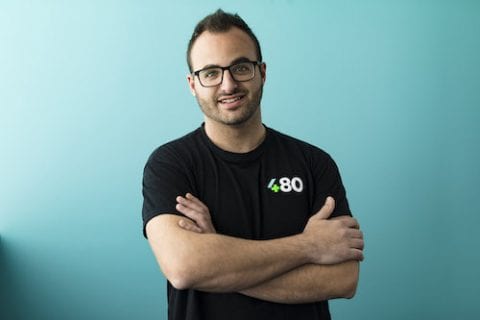 Jorge Naya
Quality & Support Assistant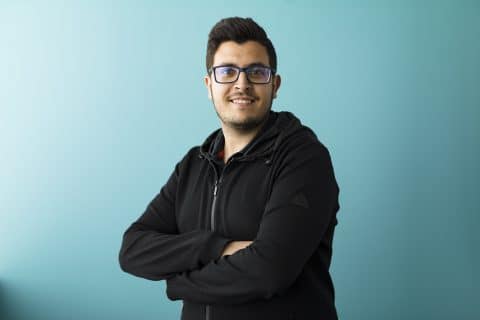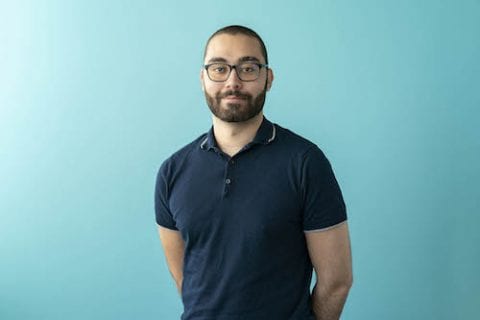 Arturo Velázquez
Business Analyst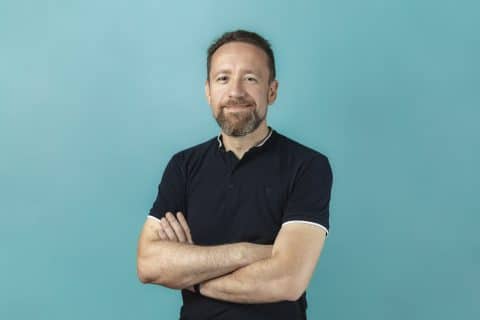 Xavier Vilalta
Chief Technology Officer
Ángel López
Sofistic Cibersecurity CEO
Julio César Espinosa
Cybersecurity Analyst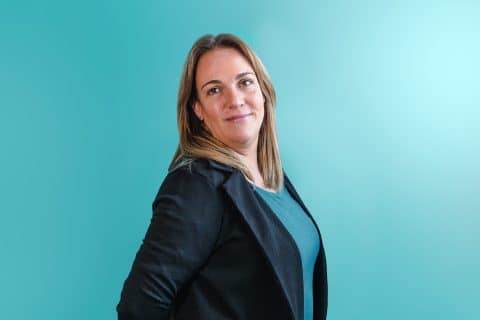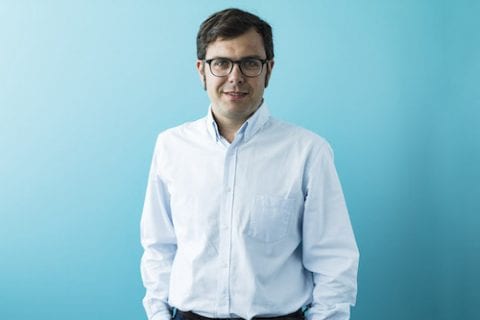 Santiago Gimeno
Chief Corporate Sales Officer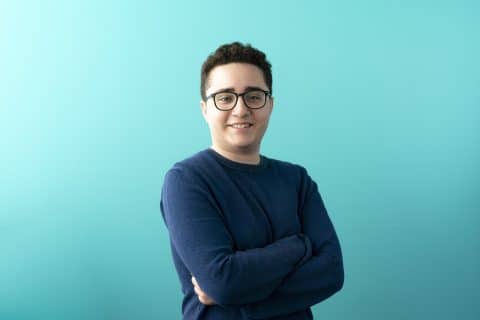 Valentin Ruiz
Quality & Support Assistant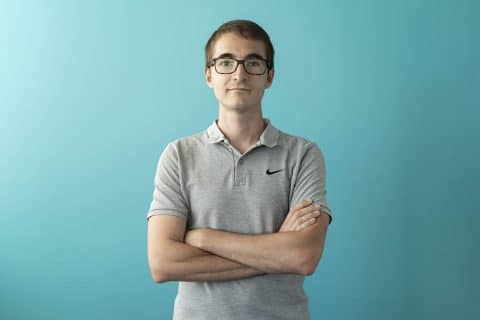 Nicolás Manero
Head of Applied Innovation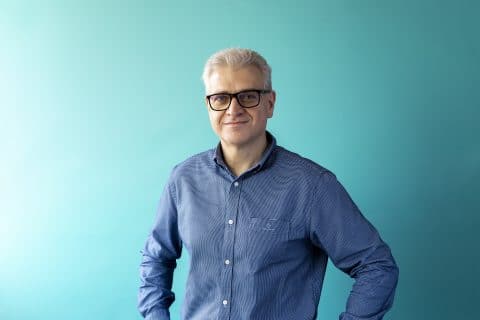 Valenti Creus
Analysis Director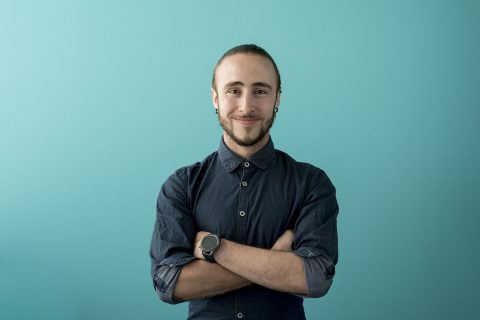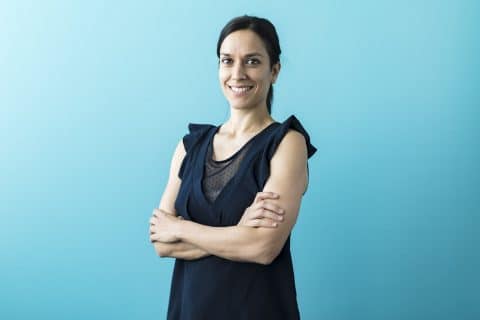 Laura Pérez
Digital Marketing Manager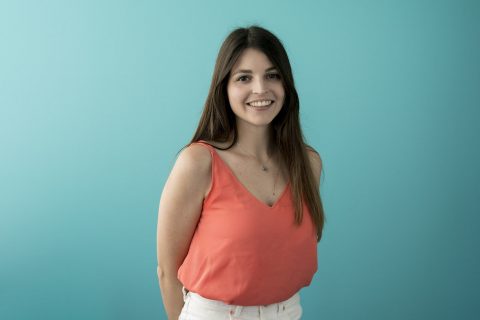 Mireia Francisco
Developer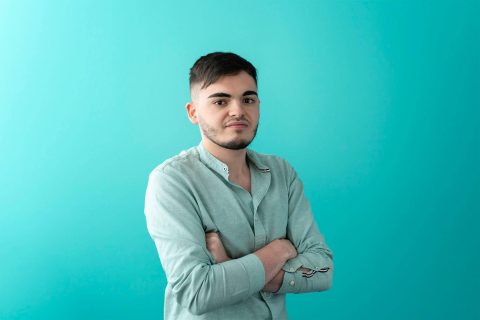 Patrick Campillo
Cybersecurity Analyst SOC Tier 2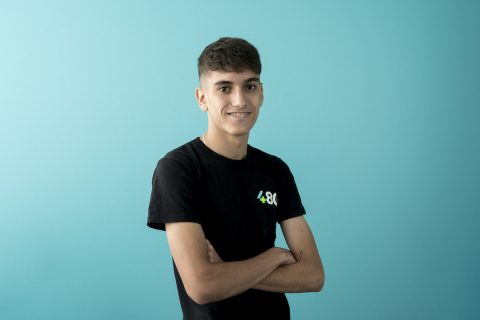 Adan Guillen
Systems Technician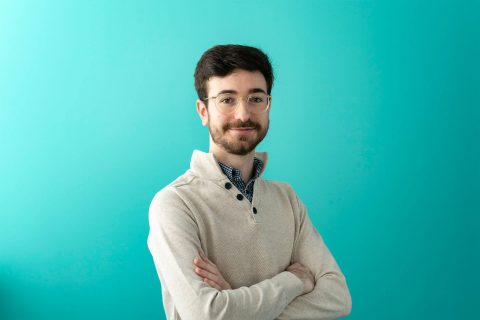 Álvaro Morales
Cybersecurity Analyst
Fernando Pardo
Sales Consultant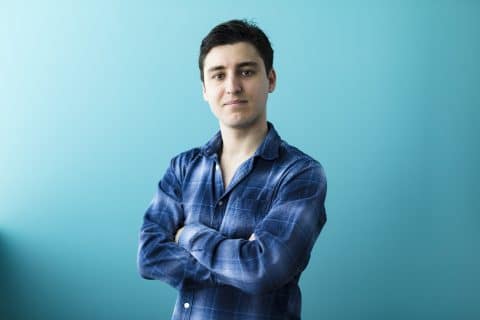 Francisco Martínez
Developer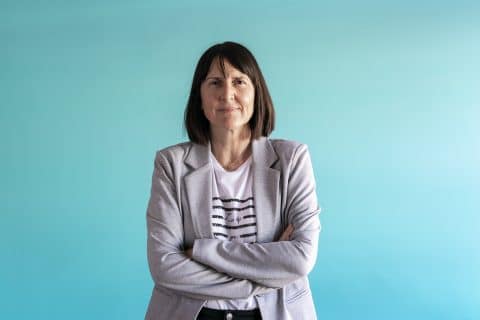 Susana Morgade
Business Analyst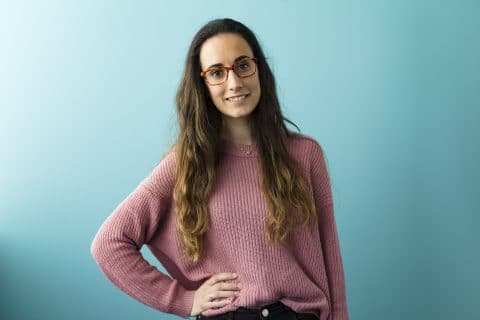 Miriam Grau
Marketing Manager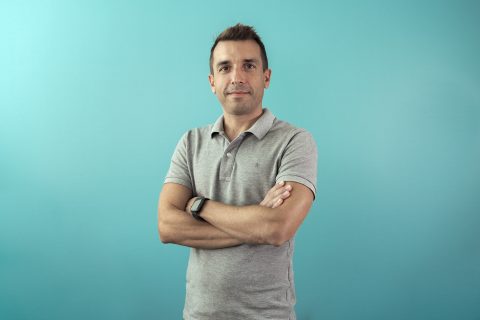 Carlos Obon
Functional Consultant
Josep Romeu
Implantations Director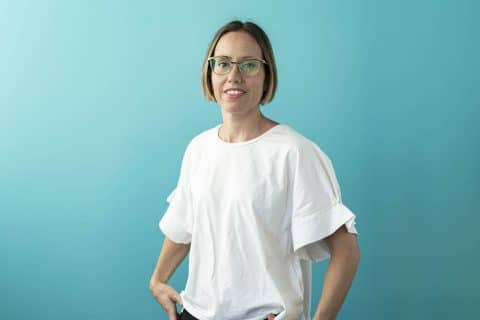 Barbara Villuendas
Digital Content Editor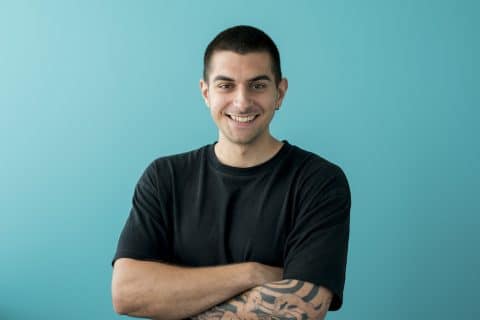 Pablo Vilallave
Cybersecurity Analyst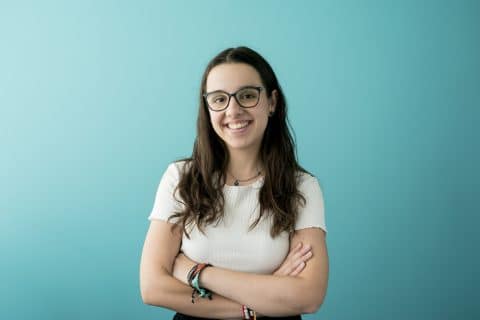 Patricia Hita
Marketing Assistant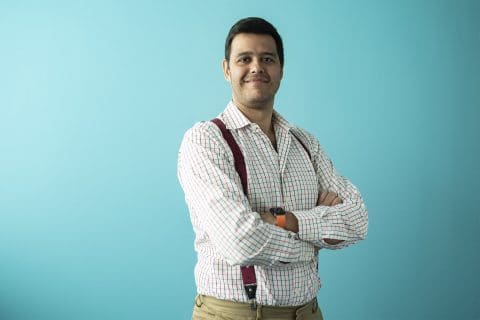 Luis Esparza
Customer Success Manager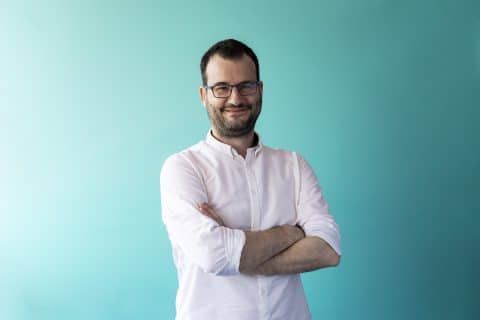 David Serrate
Tech Leader
Regina Julia
Functional Consultant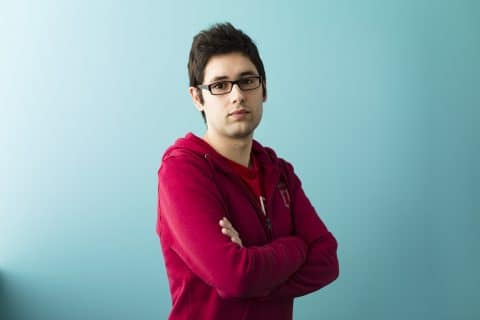 Oscar Escribano
Developer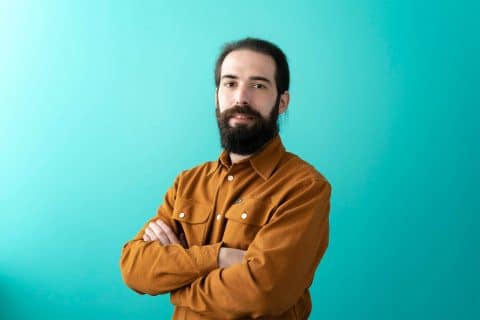 Jorge Andújar
Design UI&UX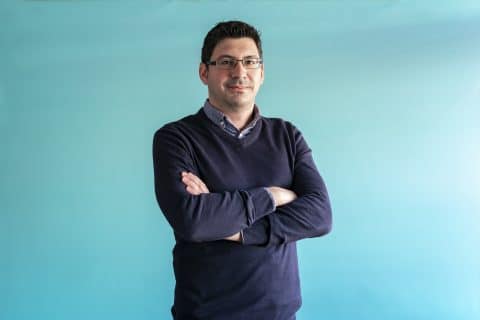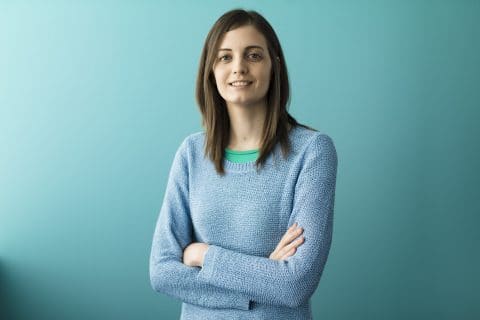 Marina Castellote
Developer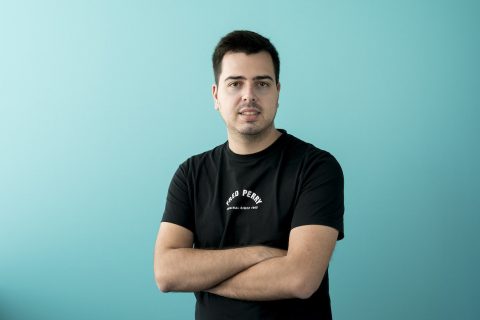 Jorge López
R&D Technician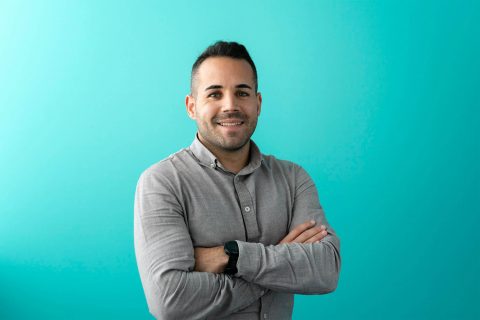 Ángel Mateo
Accounting Officer Manager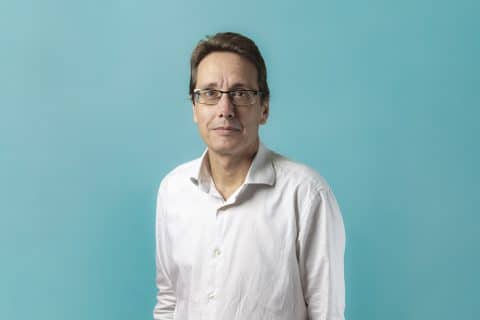 Jaume Beltrán
Managed Services Director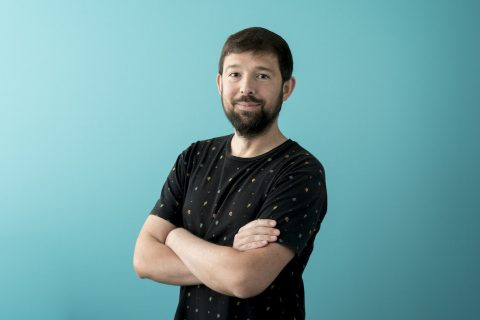 Víctor Manuel Montañés
Developer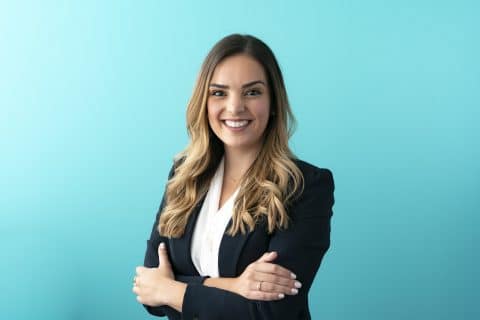 Celia Pallarés
Chief Human Resources Officer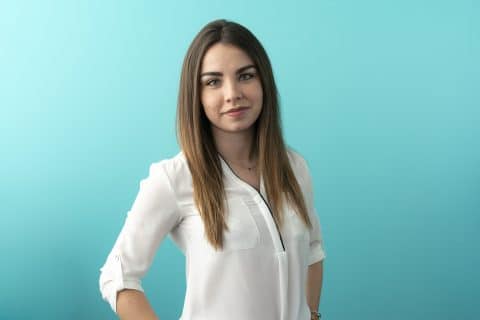 Patricia Monteagudo
HR Talent Manager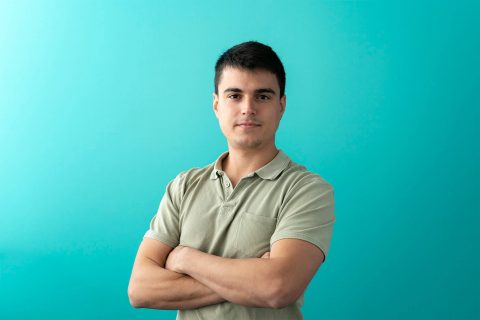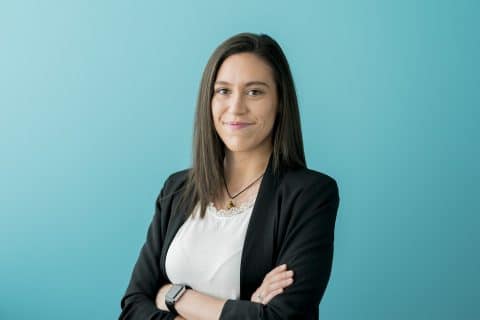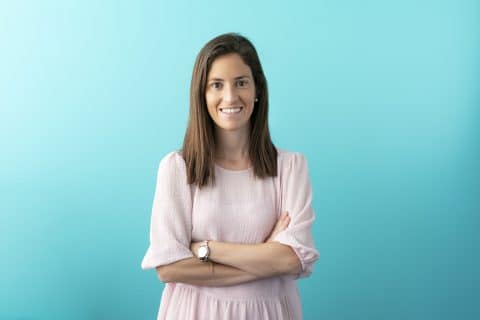 Elena Company
Asesora Legal
Juan David Diaz
Active Security Director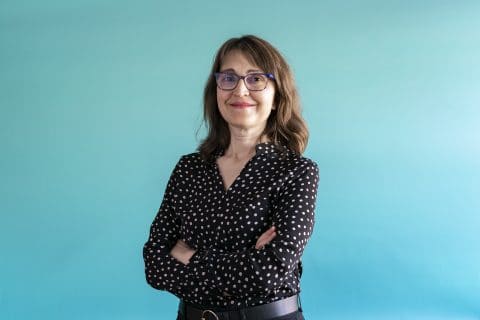 Gloria Chicano
Cleaning Staff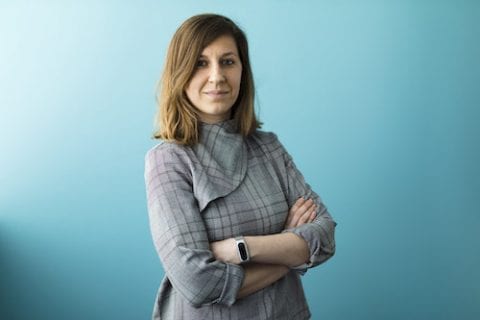 Magui Costantino
Chief Administrative Officer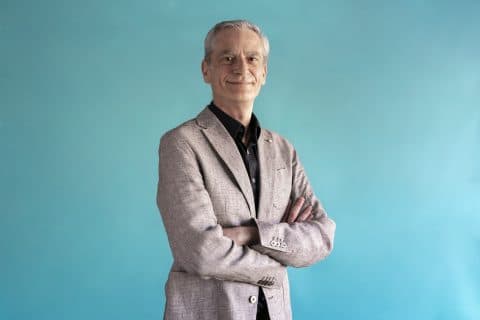 Frederic Lemistre
Product Manager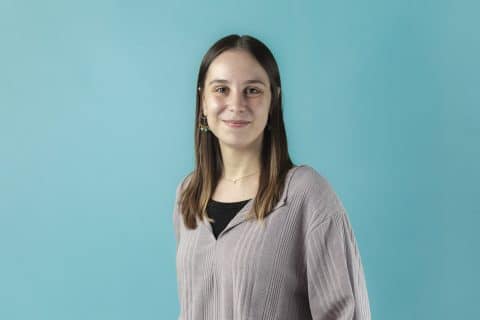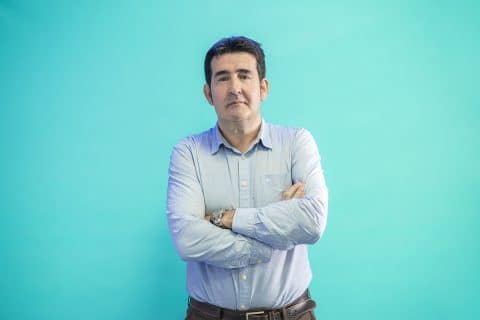 Juan José Ubierna
Support Aggent & Systems Technician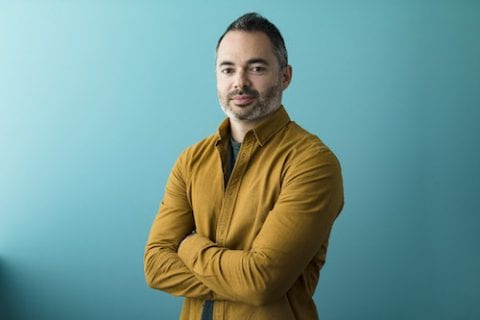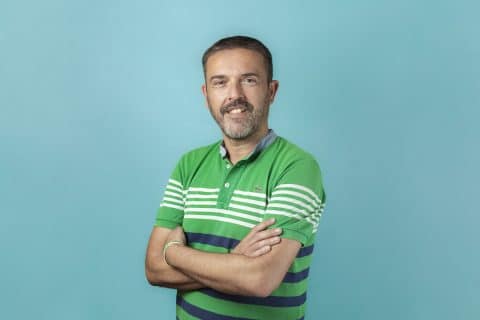 Antonio Capdevila
Developer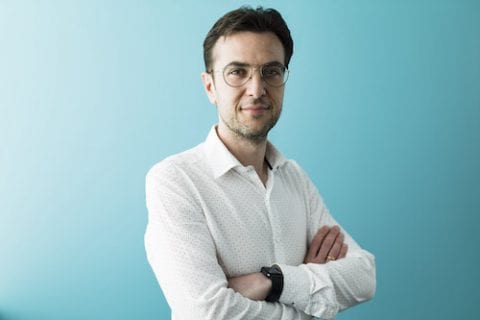 Ismael Ibáñez
DaM General Manager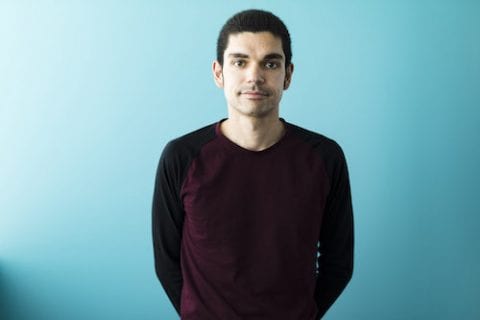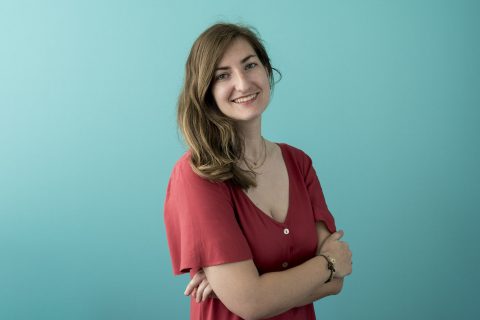 Ester Martínez
Quality & Support Assistant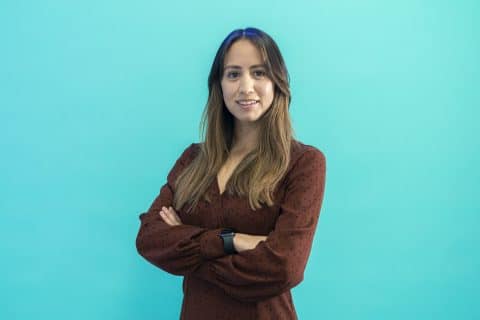 Julia Paola Ramírez
Project Manager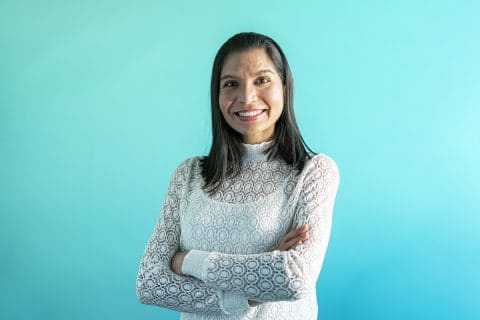 Mariana Rodríguez
Product Manager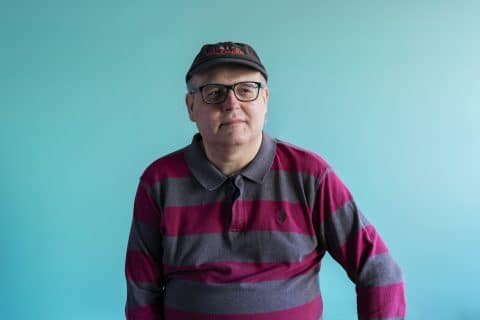 Eleuterio Daimiel
Developer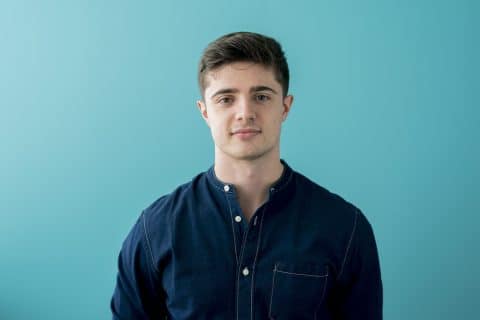 Frank Monferrer
Cybersecurity Analyst SOC Tier 1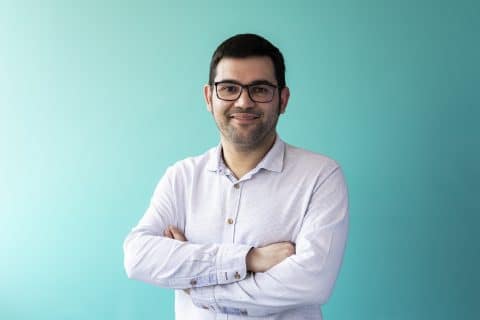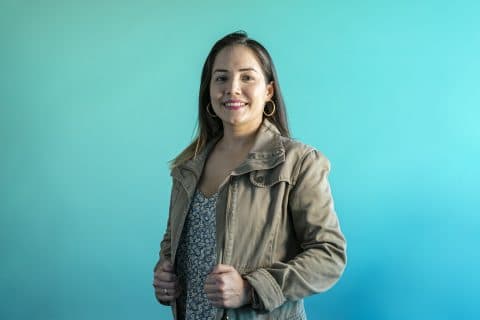 Mayan Daniela Ávila
Project Manager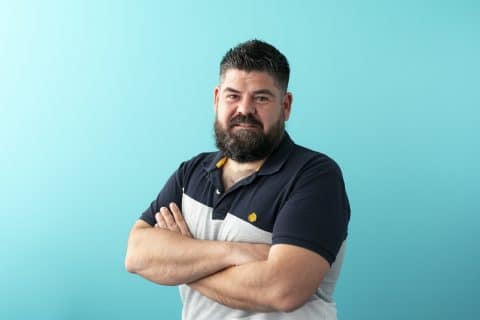 Javier Andreu
Cybersecurity Analyst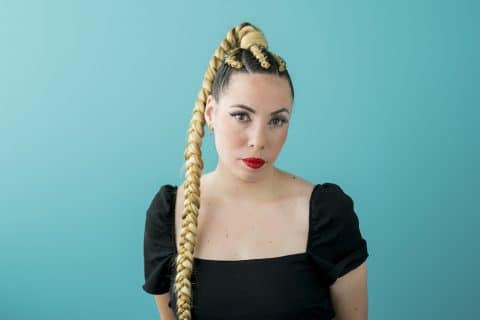 Eva Heredia
Administrative Assistant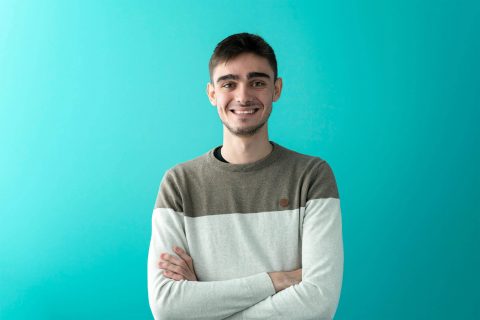 Marc Ulldemolins
Cybersecurity Analyst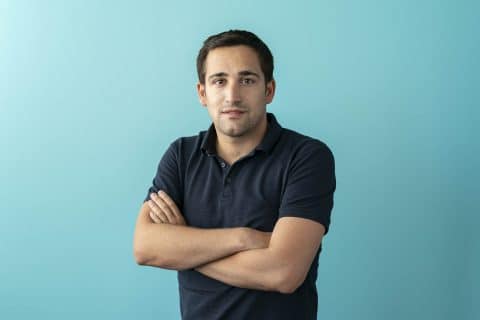 Andreu Prats
Chief Controlling Officer

Social Impact
Cuatroochenta promotes and participates in different initiatives to take responsibility for the impact of technology in society and to contribute to an ecosystem of innovation and digital training in our environment. Together with the Universitat Jaume I, the company created the Cuatroochenta Chair in Artificial Intelligence, Health and Wellbeing. It also is the founder of the association of technology companies Xarxatec, produces and broadcasts the podcast on technology for companies Cuidado con las macros ocultas and organises #EnModoAvion, an itinerant cycle of informative talks on the social impact of technology that are broadcast via streaming.
Cuatroochenta improves EBITDA by 96% year-on-year in the third quarter of 2023
Valencian Community Tourism Excellence Awards
Sofistic, Growing Partner Award from Exabeam
Cuatroochenta achieves 1 million EBITDA in the first half of 2023, 56% more than in the previous year
Talk #EnModoAvión on cybersecurity in the airline sector
Cuatroochenta publishes its first Sustainability Report
Cuatroochenta's podcast closes its 2nd season reaching 90,000 listeners
Cuatroochenta, SME of the Year in Training and Employment
Cuatroochenta increases revenues 31% and EBITDA 53% in 1Q 2023
Sofistic collaborates in the formation of the first dual master's degree in the Valencian Community
Cuatroochenta grows by 30% in 2022 to €19.3 million, with 26% of revenues from outside Spain
Sofistic, reference partner in Latin America
Sofistic, CrowdStrike project and partner of the year
Cuatroochenta, Great Place to Work® company for fourth consecutive year
Sofistic, Exabeam's partner of the year in LATAM
Microsoft certifies Cuatroochenta's ERP for distribution and textiles in SaaS mode
Award for company-university collaboration from the Network of Valencian Science Parks
Conpas Integration, among the best Zoho partners in Europe
Cuatroochenta's podcast reaches 55k downloads
Relaunch of the Escena Online ticketing platform
Sofistic, "Darktrace's Services Provider of The Year Award"
Sofistic's SOC, among the 'FIRST' teams of global cybersecurity
Cuatroochenta grows 31% in the first half of 2022 with 47% recurring revenue
Talk #EnModoAvión on technology and the elderly
'Cuidado con las macros ocultas' exceeds 31,000 downloads in its first season
First tests with the application of the Cuatroochenta Chair
Cuatroochenta is financed with 6.82 million thanks to the capital increase
Cuatroochenta begins U.S. operations with cybersecurity services
Cuatroochenta approves a capital increase of up to 8 million
Cuatroochenta grows 26% and doubles its cybersecurity business in the first quarter of 2022
Cuatroochenta, a Great Place to Work® company for the third consecutive year
Cuatroochenta multiplies its growth by 8 in 5 years and exceeds 50% of recurring income
ADIF awards Cuatroochenta the application to manage railway facilities
Saturdays AI: Artificial intelligence to support lactation or citrus farming
Cuatroochenta acquires the company Matrix through Pavabits
Cuatroochenta achieves ISO 27001 and ENS security certifications
Cuatroochenta achieves twice the standard growth rate
Cuatroochenta joins the ValgrAI foundation
10 years of making technology useful
Inveready invests in Cuatroochenta with financing capital of €4M and an entry in its shareholding
Talk #EnModoAvión on technology in the retail sector
Cuatroochenta sets up in Valencia with the integration of Develapps
Cuatroochenta doubles revenues and EBITDA in the first half of 2021
Cuatroochenta joins the FUE-UJI Board of Trustees
480 SGE publishes its first extension of Business Central
Cuatroochenta now also listens to itself
Sofistic allies with FacePhi and Exabeam
Loopers, a creative engineering company in which Cuatroochenta has a stake.
Cuatroochenta promotes with the UJI a chair on Artificial Intelligence applied to health
Cuatroochenta, nominated at the European Small and Mid-Cap Awards
Cuatroochenta increases its turnover by 121% in the first quarter of 2021
The Rithmi app now works on Garmin® devices
Sapiens Company Award 2021
Cuatroochenta doubles its turnover in 2020, reaching 11.75M€
Going to be listed continuously within BME Growth
Consum app with online store
Banco Santander Smart Fund
Integration Sofistic Colombia
Ekamat Integration (Microsoft Gold Partner)
Cuatroochenta debuts on BME Growth with a rise of 49,73%
Cuatroochenta recives the green light to go out to BME Growth
Partner of Comunitat Valenciana Digital District
Innovative company certificate in BLOCKPCT
Vodafone implements CheckingPlan in IFEMA (Madrid)
Spanish Top 20 'Agency of the year'
#EnModoAvión on smart cities in Valencia
Butech calculator (Porcelanosa)
Ariadna, Constantes y Vitales Award & MWC
Sareb renews with CheckingPlan
Acquisition Asintec y Sofistic
Rithmi tests its algorithm using Garmin® wearables
Technological solutions for smart cities
Innovation and Entrepreneur award – Economía 3
Eulen launches telecare app 'Acércate'
Aquarama grows and renews their alliance
Ariadna, finalist for Best App in Health and Well-being at TheAwards
#EnModoAvión talk about eHealth in Madrid
Manual about apps and 480>Files
Defibrillators map in app format
#EnModoAvión talk on foodtech in Zaragoza
Spanish Society of Cardiology
Mobile World Congress Barcelona
Immersion Programme in Silicon Valley
Mobile World Congress Shanghai
Citi Mobile Challenge Latam
Universitat Jaume I prize
---
Mission, vision and values
Mission
To prove the performance of companies and institutions (customers) by improving the lives of people (users).
Vision
A safer and more efficient world where technology supports people.
Values
Trust
Trust is the pillar of our company: We always trust each other as a team first of all so we can extend this trust towards our clients and partners.
Continuous improvement
Continuous improvement as a means to increase competitiveness: we constantly investigate how we operate to look for opportunities and areas for improvement
Transparency
A transparent company means a reliable company: transparency, both internal and external, enables the development of the company and employees' interests and motivations
Customer experience
Our goal is to provide satisfaction to the customers around us, ensuring they remember us and will convey positive messages about our organisation
SME of the year 2022 in training and employment

Spanish Chamber of Commerce and Santander Bank

2023

Great Place to Work®

Certified

2023

Partner of the Year '22 in Latin America

CrowdStrike

2023

Innovation Award Latam Partner of the Year '22

Exabeam

2023

University-Business Collaboration Award 2022

Network of Valencian Science Parks

2022

SME Award 2022: Training and Employment

Chamber of Commerce of Castellón

2022

Great Place to Work®

Certified

2022

Business Initiative Award

Castellón Port Authority

2021

Recognition of the Jaume I University of Castelló

Employer company and collaborator of the university

2021

Initiative and Expansion Award

El Periódico Mediterráneo

2021

Great Place to Work®

Certified

2021

Sapiens Company Award 2021

Colegio Oficial de Ingeniería Informática de la Comunidad Valenciana

2021

Top 20 in Spain. Agency of the year

Ad World Masters

2021

Incorporation of Cuatroochenta to BME Growth

Bolsas y Mercados Españoles

2020

Rafael López Lita Award for Good Communication Practices in the Covid-19 crisis

adComunica

2020

Great Place to Work®

Certified

2020

Top 20 in Spain. Agency of the year

Ad World Masters

2020

Innovation and Entrepreneurship Award

Economía 3

2019

Castellón SME of the Year Award

Cámara de Comercio de España y Grupo Santander

2018

European Digital News Initiative (DNI) program Award

Google con el Grupo Zeta

2017

Selected for the first Pre-Market Environment program

Bolsas y Mercados Españoles (BME) y Asociación Big Ban Angels

2017

Selected for the Spanish Pavilion at the Mobile World Congress in Barcelona

2017

Selected for the Silicon Valley Immersion Program

Spain Tech Center del ICEX

2016

Selected to participate in the Mobile World Congress in Shanghai

Ministerio de Industria

2016

Job Creation Award

Club de Recursos Humanos de Castellón

2017

Internet and New Technologies Award

Onda Cero Castellón

2016

Innovative Company Award of the Valencian Community for Business Trajectory

CEEI-IVACE

2015

CEEI Castellón Award

CEEI-IVACE

2015

XVIII Bancaja Young Entrepreneurs Award

Bancaja

2012

V Award for the Student Entrepreneurial Initiative of the Social Council

Universitat Jaume I

2012

Young entrepreneurs Award

Cope Castellón

2012

Science Award Radio Castellón

Radio Castellón-Cadena SER

2011