*The Sefici app has ceased its activity and its functionalities are included and expanded in CheckingPlan, a much more flexible and configurable application that allows expanding and customizing functionalities.
This app has generated a lot of excitement during its beta phase, thanks to its ease of use for any employee and the speed of its implementation. This is a mobile application that has had a long development process due to its technical complexity, precisely to make it a new standard of incident management via smartphones and tablets in the business area.
Sefici is productivity SaaS in a sector that is growing exponentially in the last years, with the aim of making advanced software of quality available for any company. An app that reduces costs in incident management, with a lower initial investment and lower risk, ensuring agile and fast technical support, flexibility, immediate updates, and greater security.
Made for all types of companies and institutions, specially those with large surfaces or many displaced workers, like industrial plants, malls, technical services, health centers, agricultural crops, schools, hotels…Designed to adapt to new demands of information management, collaborative working, and business intelligence in a fast, easy, and adaptable way for the running of any company.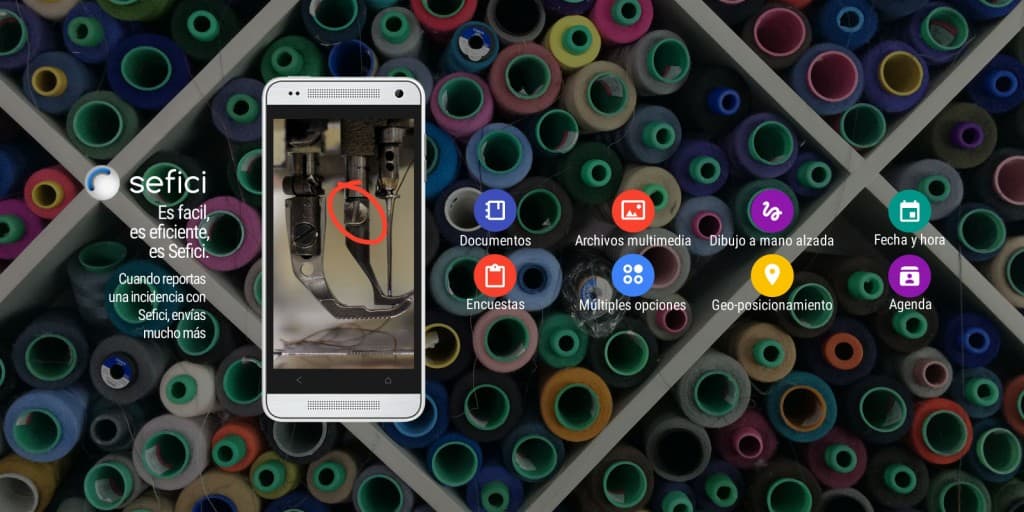 How does it work? Sefici is an app that you can download, with a simple and quick configuration, easy for starters; you can use it from mobile phones or tablets with a Webmaster in which the projects of each company are created and multiple customization options are offered. Once installed, for example, any employee detects an incident, take a picture of it on his mobile phone, draws with his finger its exact location, shares it in a chat conversation of an instant messenger app, reaches the person in charge, he resolves it, informs about it, and the incident gets filed. At any moment and from anywhere, including geo-positioning, multimedia archive, surveys, calendar… It's that simple and that practical.