Young Entrepreneurs Award in the third edition of Cope Castellon Adwards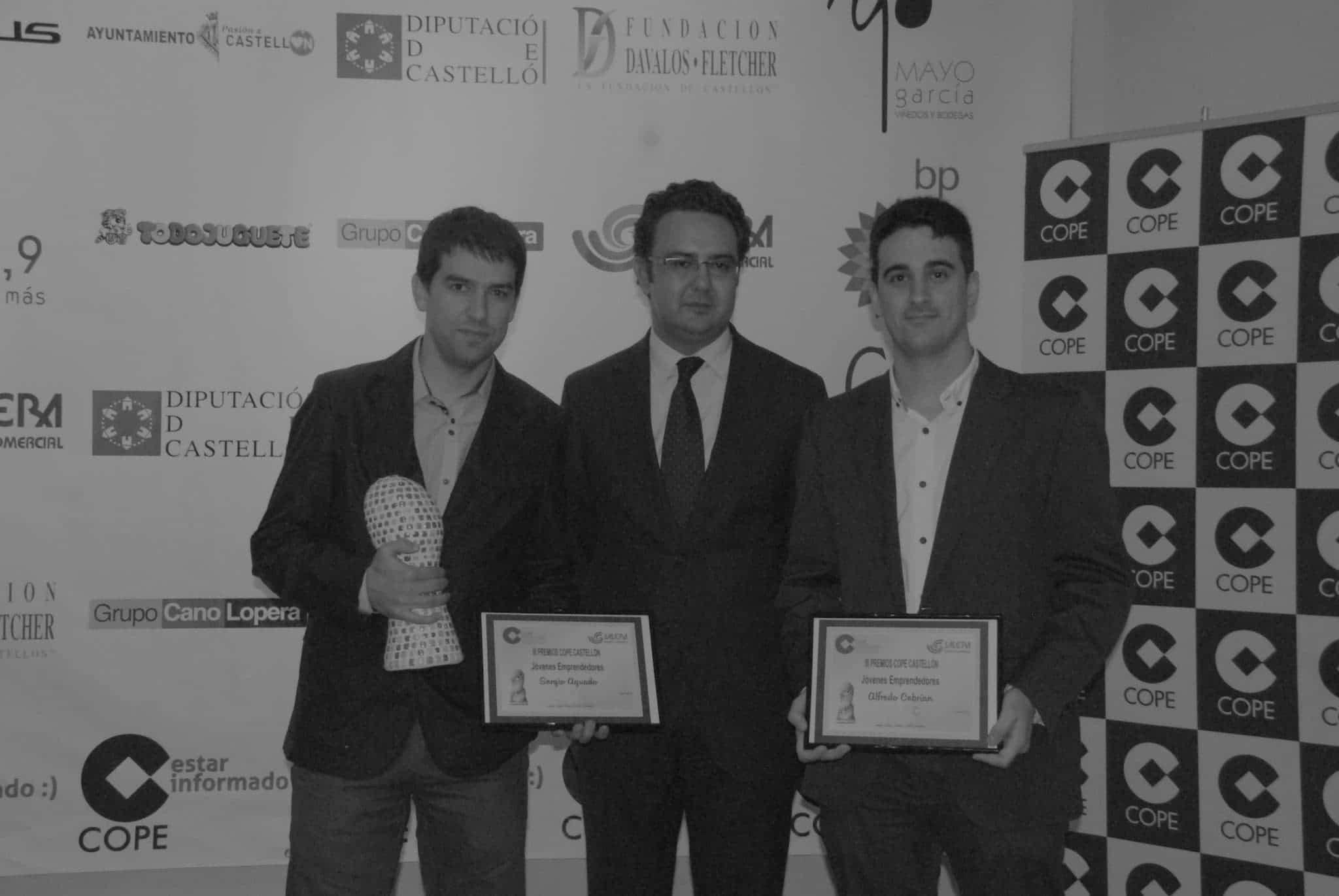 Sharing awards with companies with so much character such as Torrecid, Columbretes Islands Natural Reserve or the national basketball coach, Juan Antonio Orenga, is a real privilege. Last Thursday we were awarded the 'Third Edition of the Young Entrepreneur Awards of Cope Castellon'. We did it looking up to our award-mates -in the case of the basketball player, also literally-.
This is the fifth award received by Cuatroochenta since it was founded less than two years ago and, at the risk of being repetitive, we can only show gratitude and motivation to continue growing and improving. Now, of course, we look more at people and companies with whom we share the prizes, because they really are the ones that put us into situation.
In the list of winners of the third edition of Cope Castellon Awards we found models such as Torrecid (Economics Award) -leader in the sector of glazes-, the astonishing Columbretes Islands Natural Reserve (Environment), Juan Antonio Orenga (Sports), Els Peregrins (Pilgrims) de les Useres (Culture), the extraordinary aeromodelling pilot Raul Lozano (Youth), Wenceslao Rambla (Visual Arts), the European Business and Innovation Centre (Entrepreneurial Creativity and Training) ... As we said: many thanks to the jury.